MobileTV targets April launch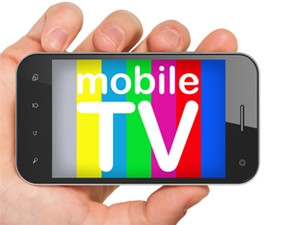 MobileTV, which has been running trials for three years, is set to finally go live with its offerings in April, but not on a handheld device as it has yet to receive a licence.
The company was this week granted additional trial licences by the Independent Communications Authority of SA (ICASA) to test the Korean Digital Multimedia Broadcasting (DMB) technology in East London, Port Elizabeth, and the Durban, Pietermaritzburg areas.
Founder and chairman Mothobi Mutloatse says this follows successful trials in other major metropolitans. MobileTV - formerly known as the MobileTV Consortium - was initially given a non-commercial licence in September 2010 by ICASA to test the technical abilities of DMB over a 12-month period.
Mutloatse says the company also applied for a broadcasting licence last September, along with 18 other applicants, and is now waiting for an outcome. In the meantime, it has agreed with Sentech to use its open-access Freevision satellite platform to broadcast content from April, he says.
Superior?
Details around the 10-channel offering, such as content, have yet to be disclosed. Mutloatse says this will be clarified in three to four weeks. "The joke will be on you if you think we are joking."
MobileTV had initially selected the handheld version of the European Digital Video Broadcasting standard (DVB-H) for its offerings, but decided three years ago in favour of DMB instead. Mutloatse claims this standard is superior as it allows for interactivity, as well as radio and video broadcasting. "It's a PVR in your hand."
SA is migrating to digital terrestrial television using a different version of the same standard.
Mutloatse says DMB can be picked up on portable gadgets, such as tablets and laptops, and dongles are being developed in Korea for Android, while one for Apple's OS and Windows have already been made.
The mobile offering's availability depends on ICASA's decision, says Mutloatse. ICASA CEO Pakamile Pongwana says the hold-up with these licences is the lack of a regime around regulating further subscription services in SA.
Hopeful
MobileTV's journey has not been without difficulties for the privately-backed company, despite a 20% stake bought by National African Federated Chamber of Commerce and Industry entities last year. "We are broke, but standing," says Mutloatse.
He adds the company has been funded by backers and savings as it could not sell advertising while in trial mode, but it can now seek a commercial loan on the back of its deal with Sentech. "The fact that we are still breathing is a small miracle."
Despite the challenges, Mutloatse is confident MobileTV will be disruptively successful. He says, because mobile television is relatively young - having been around for less than a decade - it is currently only available in a few countries.
Its launch has been met with varying degrees of success in these countries, he concedes. However, MobileTV has aggregated the positives to create a brand Mutloatse says effuses "youthful African flair and creativity".
MultiChoice also offers mobile television through DVB-H and 3G streaming, which launched commercially three years ago via Vodacom's multimedia portal Vodafone Live.
Mutloatse adds South Africans "love to interact, socialise, chat, laugh and love in groups rather than individually, making us the most loyal television viewers - especially on the go, watching TV 'even when we are not watching it', to subvert a saying".
World Wide Worx MD Arthur Goldstuck is less confident. He says his research shows there is little appetite for mobile TV in this market, certainly in terms of viewing TV on a phone.
"Typically, between 1% and 3% of the market tends to say it would use mobile TV, but even they still need to be convinced to convert willingness into use.
"The only time we ever saw a stronger appetite was in 2006, when it featured prominently in MTN's heavy marketing around the Fifa World Cup of that year. However, because the technology never arrived, the enthusiasm for it dissipated."
Goldstuck says the real issues are the lack of enthusiasm for the form factor when large screen TV is available, and the lack of availability of options at accessible prices.