Me&you mobile to ride e-commerce wave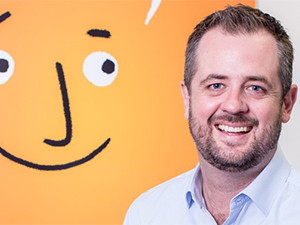 Me&you mobile - SA's newest mobile entrant and online mobile virtual network operator (MVNO) - hopes to take the network operator setup South African consumers have grown accustomed to, and turn it on its head.
So says the new kid on the mobile block's CEO, Brett Howell, who believes the time is ripe for a niche player to step in and offer consumers "freedom from frustration".
Howell says the new player plans to "ride the wave" as e-commerce becomes increasingly attractive across industries in SA. "An online presence is becoming a necessity and all online retailers together have a job to do in encouraging take-up and dispelling scepticism around online retail." In the past year alone, he says, there has been massive interest and take up in e-commerce in SA.
Because me&you mobile is a 100% online and SIM-only offering (with no infrastructure outlay or handset prices worked in), Howell says the company's costs are extremely lean, allowing for voice and data rates well below the offerings SA's four main players have on the table.
Howell conceived his business plan - which involves doing away with the 24-month contract lockdown many consumers buy into - about nine months ago and says the May launch of me&you mobile could not have happened at a better time.
Fortuitously - and seemingly fortunately - for the new mobile competitor, all but one of SA's operators have upped contract prices since December, with only the smallest player, Telkom Mobile, yet to follow suit. As it stands, Telkom Mobile offers the cheapest prepaid call and SMS pricing combination on the market, according to a recent Research ICT Africa report (29c on-net and 75c off-net, per minute for voice calls).
Price plans
Howell says me&you mobile's strategy is largely centred on pricing and, with it offering month-to-month hybrid packages, gives freedom from the protracted contracts many buy into for the sake of a handset. "By not inflating rates with the cost of a handset, me&you mobile is able to guarantee the most affordable call rates in the country as well as competitive data rates."
As of 4 May, when the MVNO officially launches to the public, three products - one being a launch special - will be available.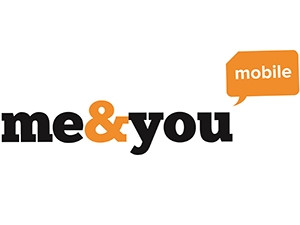 Me&you mobile's "value bundles" will be priced according to monthly payment commitment, says Howell. "This is basically a rand amount that affords you a voice rate of 69c per minute for a monthly payment of R100 and 39c per minute for a monthly commitment of R500, both on any network at any time."
Data, MMS and SMS rates are the same across packages, being 60c per SMS, 70c per MMS and 99c per MB. Add-on data bundles will also be available, with a significantly lower "in-bundle" price tag of 15c per MB.
The third - and introductory - product is an unlimited offering, similar to what other operators offer, but on a voice-only basis. Howell says there will be 1 500 "unlimited" packages available at launch, which offers unlimited voice minutes for R300 per month (across all networks, any time of day). Data bundles can be purchased separately.
Howell acknowledges handsets are important to mobile consumers, so me&you mobile has not completely disregarded that aspect. The MVNO has partnered with 3G Mobile - also an online offering - to cater to customers who want to incorporate their phone of choice. "The main idea is we want to offer customers the chance to get a handset, but it will be on a separate bill. 3G Mobile can finance the handset, or they can buy it once-off."
Target talk
In terms of targets, Howell points out that, in the MVNO realm, the number bandied about is usually a market share of 5%. "I don't think we will get there on our own, but as more MVNOs enter the market we expect to be in a more favourable position."
Howell says me&you mobile is targeting between 15 000 and 25 000 subscribers in its first year. "Hopefully we will exceed that. Being a niche player, we don't have to get into the millions to be successful."
The fact that payment is made with a credit card means the MVNO's target market lies within living standards measure (LSM) groups nine and 10.
Steve Bailey, the man behind the MVNO enabler through which me&you mobile is conducting business, says there are "a number" of new MVNOs in the pipeline - including banks - which are looking to come to market between anything from three months to two years.
First National Bank is rumoured to be one of these pipeline players, with an MVNO offering rumoured for launch in the next few months, while Smart Mobile - an MVNO that will offer contracts to customers with poor credit ratings - is expected to come to market around mid-year. MVN-X is also behind Mr Price Mobile, which Bailey says "is doing very well".
"The recent mobile price increases are creating a gap between wholesale and retail rates, so I feel there are more opportunities for MVNOs in SA than ever before and I expect to see more and more players entering the fold, in SA and Africa."
Bailey notes one of the things holding the MVNO industry back in SA has been operators' reluctance to operate wholesale models. Only recently has it really become possible for MVNOs to have a fighting chance, he says. "Cell C has decided to follow a wholesale strategy so that helps. The new, lower interconnect rates also allow for cheaper wholesale rates."
At the end of the day, says Bailey, consumers have got to learn to trust MVNOs as a business category - something he believes SA is on the brink of.