Businesses must think like OTTs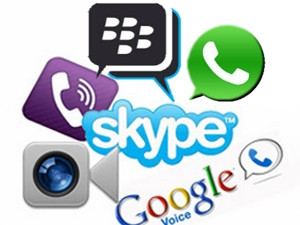 The over-the-top (OTT) service model is not a threat but is rather a way for business going forward, said Lee Naik, MD of Accenture Digital.
Naik made the comments at the Southern Africa Telecommunication Networks and Applications Conference (SATNAC) in George yesterday. He was part of a panel discussion debating whether the Internet of things is a threat or opportunity for OTT players.
Industry players, government officials and academics gathered at the three-day Telkom conference to unpack the theme of "broadband evolution unlocking the Internet of things".
According to Naik, industry estimates show more than 50 billion devices will be connected by 2020, which means organisations need to reimagine the way they construct value proposition for the consumer.
He said: "OTTs are not a threat. If businesses are not thinking along the lines of the OTT business model construct, then they will not be disruptive."
Naik noted that going forward, businesses need to adapt to the changes brought by technology. "OTT is a business model construct...if a network player or telco is an enabler of OTT services, it must recognise that it is not thinking like an OTT player."
In SA, the role played by OTTs has been one of much contention, with the country's large operators raising concerns about how these services threaten their function and revenue streams.
Earlier this year, Parliament's portfolio committee on telecommunications and postal services announced it will host discussions on the regulation of OTT services.
The talks investigated the impact of OTT services to determine if there is a need to have policy to regulate how they operate or are taxed.