You are what you share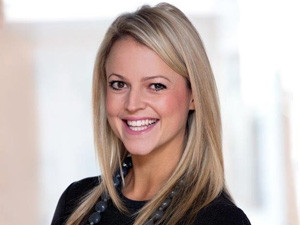 It takes 20 years to build a reputation and five minutes to ruin it.
So said social media law expert Emma Sadleir, quoting US business magnate Warren Buffet, at the Women in IT networking breakfast in Johannesburg on Friday.
Too many people are not fully cognisant of the legal implications of their actions on social networks, and how much they actually share, she said.
"While we all have the right to freedom of expression, it's not an unlimited right," she warned, explaining this right meets its end when it limits others' rights to privacy, dignity and reputation, or constitutes hate speech.
Sharing information that damages another person's reputation legally constitutes defamation, and can only be justified if it is both true and in the public interest, Sadleir pointed out.
Social network users can be held legally accountable not only for statements they personally share but for other users' statements they endorse by liking or sharing them, including Facebook pages, Sadleir said. Users can also be held accountable for offensive or defamatory comments made on their personal pages or pages they curate which are not deleted or openly denounced, she continued.
On certain social networks such as Instagram, sharing hate speech or defamation does not constitute either offence if the user disputes or makes it clear they disagree with the statement, Sadleir added.
However, certain confidential or sensitive information, such as the names of sexual assault victims who have not consented to their names being publicised, cannot be legally shared by anyone, she clarified.
Social network users should never assume their following is too small to attract legal action or public scrutiny, Sadleir warned. After all, Justine Sacco, whose racist tweet spawned the globally-viral hashtag #HasJustineLandedYet in December 2013, had only 170 Twitter followers at the time, she noted.
Users can also fall under scrutiny or even lose their jobs for things they shared in the distant past, Sadleir warned, citing the example of Paris Brown, appointed the UK's first youth crime commissioner in 2013, who resigned shortly after Facebook posts and tweets she made between the ages of 14 and 16, containing hate speech and alleging illegal behaviour such as underage drinking, drew public outrage.
'Don't let it exist'
If you wouldn't publicly share a statement or piece of media on social networks, "don't let it exist" digitally, said Sadleir.
It doesn't take a cyber attacker to leak media intended to keep private. Phones can get lost or stolen, and some thieves will share the information and corresponding personal details they find on devices, Sadleir said.
Private communications between just two people can be shared publicly with the use of a simple screenshot, and the same goes for Facebook posts shared to a specifically selected audience, she added.
What is more, Facebook has been known to change its privacy settings without warning, so it is possible for media deemed private to suddenly become publicly viewable, she noted.
Employment at stake
Beyond facing social and legal implications, people can easily lose their jobs as result of content they post online, said Sadleir.
The Internet and social networks make it easy to find out what company a person works for, and putting pressure on an employer to take action against an employee for content they share is one of today's most effective ways of addressing hate speech, she said.
Employment law allows an employee to be disciplined up to dismissal for bringing their employer into disrepute for content they share online, she explained. Such content is not limited to illegal or offensive information: for example, releasing price-sensitive information via the incorrect channels is also a punishable offense.
A social media blunder can affect not only an employee but their employer's reputation, as well as their financial status, and employers should be aware of their employees' social media presence and the effect this can have on the business, Sadleir advised.
If a company does not sufficiently examine a potential employee's social media footprint, they are being negligent, she said. Employers should also be on the lookout for past employees whose profiles continue to state they work for the company, as this can have unnecessary implications on the company's reputation.
Despite the ominous potential implications of social media, Sadleir said the worst part of her job is possibly scaring people away from harnessing the power of social networks.
Sadleir says the exposure and networking opportunities she harnesses using Twitter means she has never spent "a cent" on advertising.