South Africans fight back against spam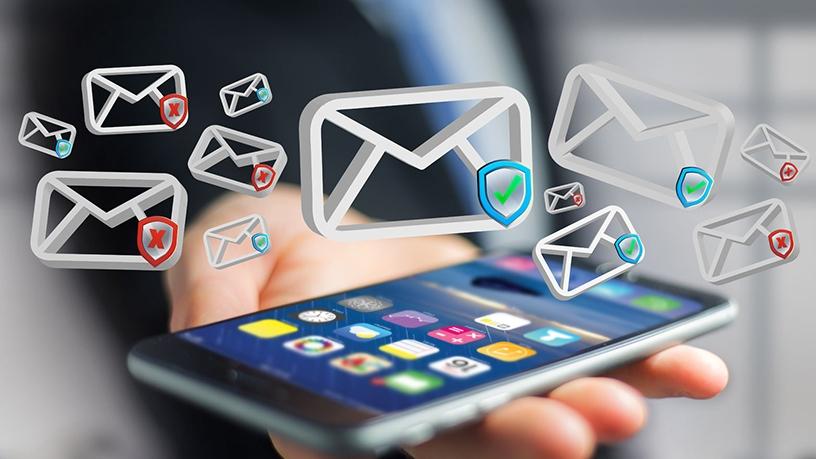 South Africa is the fastest growing market for Truecaller in Africa. This is according to the spam blocking app's top management, speaking at an event on the side-lines of the AfricaCom 2017 conference in Cape Town.
The Truecaller app, which allows people to see who is calling and filter out spam calls and SMSes, has 250 million verified users globally and over 50 million of those users are in Africa. The service identifies more than half a billion calls on a monthly basis in Africa, and it says 50% of all SMSes that users receive are considered spam.
"Over the past 12 months, South Africa has excelled all countries in the region, becoming the fastest growing market for us on the continent. With the positive momentum of growth and recent acknowledgements, we are confident this is the right timing for us to expand our presence and start engaging more deeply with the ecosystem,"said Ted Nelson, chief commercial officer at Truecaller.
The company announced last month that it plans to set up an office in SA and is scouting key hires for its new operations. The company has not yet decided whether the local office will be in Cape Town or Johannesburg but says an announcement will be made soon.
The company also revealed at AfricaCom that it has more than 3.2 million users in SA, where the user base has grown over 120% during the past year. Nelson said the Truecaller app blocks more than 12 million calls and 21.5 million spam SMSes on a monthly basis in SA.
"We have always been really strong in Africa but we are really starting to take off in South Africa," Nelson said.
The company was founded by Alan Mamedi and Nami Zarringhalam in 2009 and is headquartered in Stockholm, Sweden. Although South Africans have had access to the company's products and services for some time, an office in the region will expand the group's presence locally.
In a recent study conducted by Truecaller, SA, Nigeria, Kenya and Egypt rank among the top 20 countries in the world being plagued by unwanted spam calls.
Nelson said when Truecaller studied the pattern of when the majority of spam calls take place in SA, it found a fairly even spread of calls over the day, with a slight dip over lunch time.
"I guess spammers need to eat as well."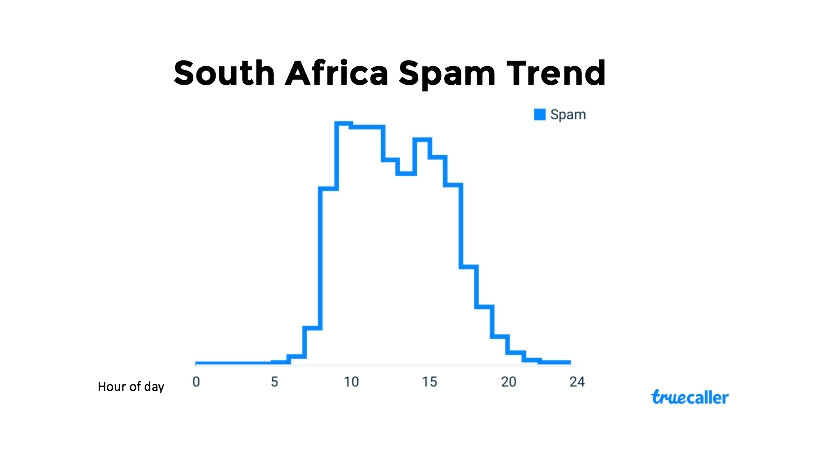 Feature phones
The group also announced plans to bring a spam blocker for feature phones to the African continent. The product is already in operation in India, but Nelson said Truecaller is having conversations with operators "in several African markets" to try bring the service to Africa in the near future.
"While we are all excited about the smartphone evolution in Africa and the growth in emerging markets, in reality there is still a huge legacy base of feature phone users. A spam caller does not distinguish between a feature phone user or a smartphone user," explained Priyam Bose, worldwide developer and start-up relations director at Truecaller.
He said in Africa, around 70% of all mobile users make calls via feature phones.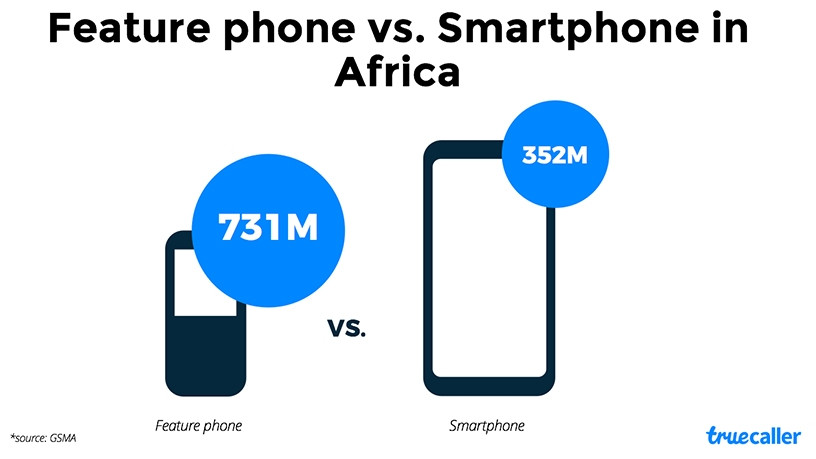 "We have decided to go beyond the smartphone experience we have been offering for all of these years to offer an experience to feature phone users as well. So we worked with one of the big telecoms operators in India, Airtel, which is also big in Africa, to offer a service to feature phone users," he noted.
When feature phone users receive an unknown call, they get a USSD SMS push to identify the number; if it is a spam call it shows up as spam. The service is offered on a monthly subscription basis.
During the event at AfricaCom, the group also launched its Developer Program with Truecaller SDK, its mobile identity product for digital start-ups and app developers, and announced it will double down on its monetisation initiative in SA.
Truecaller SDK enables third-party app developers, digital businesses and start-ups to quickly verify end-users by utilising their Truecaller profile. The Truecaller SDK is available on Android, iOS and Web platforms, and can be used by any app or Web site to instantly onboard, auto fill user information, or verify the user's phone number-based identity through the user's consent.