Absa joins global blockchain consortium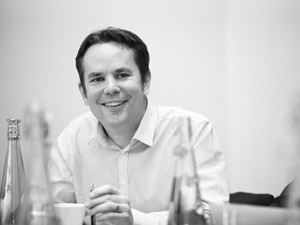 South Africa's big four bank Absa has joined international blockchain consortium, R3.
The Barclays Bank subsidiary joined the consortium this week, and is teaming up with several local banks in an effort to develop the Africa's first distributed ledger-based banking system.
Absa becomes the first African member of the R3 consortium, joining over 40 of the world's largest financial institutions in collaboration on the development of commercial applications for distributed and shared ledger technology.
The aim of this working group is to build blockchain-based solutions that address common financial services needs, with the resulting intellectual property being shared by all participating banks.
R3 is a blockchain technology company which leads a consortium of 45 financial companies in research and development of blockchain usage in the financial system. It is headquartered in New York City, and was founded circa 2014 by David Rutter.
Rutter says R3 has drawn up a "wish list" of what its banking partners want to use blockchain technology for, which covers everything from issuance, to clearing and settlement and smart contracts, where the code is the contract and it saves on back-office costs.
The other members in the R3 consortium include Barclays, BBVA, Commonwealth Bank of Australia, Credit Suisse, Goldman Sachs, JP Morgan, Royal Bank of Scotland, State Street and UBS.
"The addition of Absa marks another significant milestone for R3 as we continue to expand the global presence of our consortium," says Rutter.
"Africa is a key market for us and we look forward to collaborating with Absa to develop distributed and shared ledger technologies that have the potential to revolutionise the infrastructure across global financial markets."
Andrew Baker, CIO of corporate and investment banking at Barclays Africa, says: "We see huge potential for financial institutions in Africa to embrace disruptive technologies like blockchain, and use them to empower individuals and improve the lives of their customers. However, its true value will only be realised if we work together to co-develop and share solutions to common problems."
Baker notes R3 has made significant breakthroughs in this field to explore and test how blockchain technology can be best adopted by financial institutions, and he believes widespread adoption will happen quickly. Change is currently focused on disruptive innovation but will become more mainstream as industry alliances such as R3 and regulatory acceptance grows, he points out.
"Barclays Africa has been experimenting with blockchain for some time. In mid-2015, we launched an Africa-wide blockchain supply chain challenge through our Rise open innovation platform. We also co-hosted the second Blockchain and Bitcoin Africa Conference in February this year, and we currently have over 10 blockchain-based experiments and research initiatives that are being piloted within the bank."