High schoolers celebrate Safer Internet Day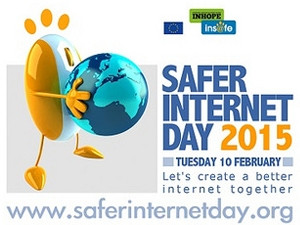 Google Africa marked Safer Internet Day (SID) engaged in the workshops with over 600 high-school students.
The 12th annual SID's core theme was "Let's create a better Internet together".
"The aim of the event was to reach out to young Internet users and share information with them on how they can enjoy the multiple benefits offered by the Internet while staying safe from harm," said Fortune Mgwili-Sibanda, public policy manager for Google SA.
Rather than concentrating on the Internet's problematic content specifically, the workshops aimed to engage learners in discussion about how the Internet can be improved, and what their role in this improvement can be, said Google.
Workshop activities included learning to flag or report offensive or age-inappropriate content online and discussions about the pros and cons of personal anonymity in online interactions. The workshops also involved plenary and report-back sessions between the participating countries via Google Hangouts.
Google SA has also announced its partnership with the SA Film and Publication Board (FPB) to further address the issue of Internet safety for young people.
In an increasingly digital media landscape, the FPB's mandate of regulating the possession and distribution of films, games and certain publications has become more important than before, says Janine Raftopoulos, manager of communications and public education at the FPB.
"We need to keep pace with the new and creative ways people are constantly developing which put others at risk," she adds.
The FPB monitors online and digital media for compliance, allowing them to assess the impact of technology on their work, Raftopoulos explains.
The board also collaborates with numerous organisations to raise awareness about online safety, including Internet service providers, law enforcement agencies, government departments, schools and community-based organisations, says Raftopoulos, adding that FPB hosts in-school cyber safety awareness workshops with learners, parents and educators, and distributes awareness media on- and offline.
"We need to ensure children are sensitised about the risks of the cyber world and informed about responsible digital engagement," she says.