Browsing cellphone contracts with Phonefinder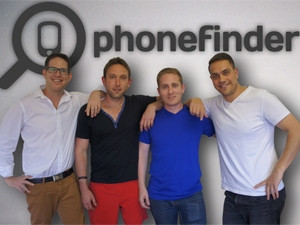 About 95% of cellphone contract holders have remained with their network provider for more than four years.
According to Phonefinder's MD, Lance Krom, over a four-year period, what a person needs from their service provider can change significantly, but people tend to stay with their current contract because the thought of searching for a better offering seems like far too much hassle.
The concept for the Phonefinder Web site was borne out of frustration when Krom returned from the UK and was looking to take out a cellphone contract. What he needed was a central repository that brought together various offerings so he could find a contract that best catered to his preferences, but Krom points out that this kind of platform was simply not available in SA.
"The cellular and data contract marketplace in South Africa is crowded, confusing and hard to compare," he notes.
Phonefinder is a platform where South African consumers can compare cellphone and data contract packages from across all networks and service providers, says Krom. "The aim of the service is to give people all the information they need to make the best decision," he adds.
In addition to listing every package currently available to the South African consumer, Phonefinder also allows visitors to filter their searches so that they can quickly perform a comprehensive deal comparison, Krom notes.
While one may think that users would most frequently search for a specific handset, the Phonefinder team has found that price is a key driver for consumers who are looking for a new handset or contract. One of the aims of Phonefinder is to show the consumer how they can cut costs and help them avoid spending money on things they don't need, he says.
The Build a Deal option has proven quite popular, according to Krom, in that it offers consumers the option to make a cellphone contract wish list, which is then distributed across all service providers with the hope that they will contact the client with a deal that matches their preferences.
As pricing wars heat up and the mobile market gets ever more competitive, Krom believes a service like Phonefinder will allow service providers to better gauge what the public wants, while also helping the consumer to get the perfect deal.