Mark Madsen to speak at BI Summit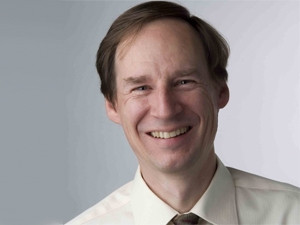 Internationally sought-after speaker Mark Madsen will present the opening keynoteat the ITWeb Business Intelligence 2014 Summit taking place in March next year.
The event, the ninth annual business intelligence (BI) summit, to be held from 25 to 27 March 2014, in Johannesburg, will help BI decision-makers navigate the current challenges of a constantly changing business environment. The summit is theBI event on the South African calendar, with over 250 delegates attending the 2013 event.
Madsen is the founder and president of Third Nature, a US-based research and consulting company specialising in BI, information delivery, and the IT to support these. Madsen has already presented at the London BI Summit, the Big Data Forum in Dubai, and at TDWI Chicago and TDWI Munich this year.
The theme for the 2014 summit is: 'Agile BI. Analytics. Big Data', and Madsen will join other local and international subject matter experts to explore and explain how best to implement and execute in these three areas.
Also on the agenda is Lawrence Corr, a director at UK-based DecisionOne Consulting. Corr is a data warehousing and BI designer and modelstormer, who has worked in management information/decision support/BI for more than 25 years. He will deliver a keynote, as well as a workshop on the third day of the summit.
A BI expo will run adjacent to the 2014 summit, showcasing the latest in products and services from BI solutions providers.
A call for papers has been issued for the event, inviting BI experts, industry analysts and practitioners to share their experience and knowledge. They will present strong case studies and insights into the BI landscape, tools, strategies, and developing trends. The closing date for submissions is Thursday 31 October.
Click here to find out more about this event and/or to submit a presentation for consideration.