FastFacts offers incentives to participants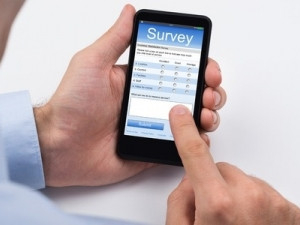 Billaway, the cloud-based marketing software platform, yesterday launched FastFacts in SA.
The mobile survey platform FastFacts collects consumer opinion data to enable businesses and start-ups in developing markets to make informed data-driven decisions. The surveys are optimised for mobile use.
The New York-based company converts global currencies earned through consumers' everyday activities into free mobile airtime.
Tom Haley, chief marketing officer at Billaway, explains in his blog: "Starting with the first survey, a targeting profile is created for each participant - location, gender, age range, primary and secondary languages, mobile device type, mobile service plan operator, income, profession and lifestyle. Then our Profiler Panel allows for surveys to be served up to segments of our participant pool who are the most qualified to provide their opinions.
"We engage with participants via mobile devices, not Web, and certainly not a landline phone. Whether it's for business or pleasure, consumers choose mobile as their primary device, enabling them to do surveys on the go. It's a positive reinforcement loop that fuels a self-feeding cycle - people answer survey questions on their phones, earn more mobile data and airtime for doing so, and look for more surveys to earn more rewards."
Paul Harkins, CEO of Billaway, adds the ability to earn free airtime carries a high perceived value at minimal actual cost, so the cost of incentives and surveys are low - these savings are passed along in order to keep surveys affordable.
"The reason being that surveys are only one part of our platform. Offers and advertising drive our revenue. We don't rely on survey income alone to support our business, therefore, we don't charge as much. We want companies, particularly those who are trying to learn about consumers in emerging markets to have access to consumer opinions without having to commit to spending large amounts of money to get them. Without data, companies are simply guessing that their products or services are needed or wanted in a market," he said.
The company says it chose SA as the nation in which to launch as it is an emerging country with developing businesses that need answers, but don't have a lot of money to spend. It says the average turnaround time from survey submittal to a report showing analysed results reporting is 72 hours.
"With people so dependent on their smartphones these days, mobile (talk/text/data) is the new gasoline. It's a commodity that we cannot do without and constitutes a significant monthly expense in our lives," concluded Haley.
FastFacts will soon launch in Nigeria, Vietnam, Philippines, Singapore, China, Bahrain, Oman, Saudi Arabia, UAE, Malaysia and Canada.