D-day looms for Eskom to sign renewables deals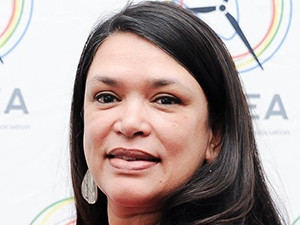 Tomorrow is D-day for Eskom to sign the outstanding power purchase agreements (PPAs) with renewable energy independent power producers (IPPs).
Following accusations the power utility was dragging its feet in signing PPAs, fired energy minister Tina Joemat-Pettersson recently instructed Eskom to sign the outstanding PPAs by no later than 11 April. This is after president Jacob Zuma, in his State of the Nation Address (SONA), indicated Eskom would sign the renewable energy deals.
Zuma has since replaced Joemat-Pettersson with Mmamoloko Kubayi following a Cabinet reshuffle.
In the face of tomorrow's deadline, the South African Renewable Energy Council (SAREC) says since SONA 2017, the industry body has hoped Eskom will follow the directives of the president, finance minister and minister of energy. There has been no sound reason for Eskom's continued refusal to sign, says SAREC in response to ITWeb's questions.
Minister churn
According to SAREC, the previous minister (Joemat-Pettersson) instructed Eskom to move ahead with PPA signatures.
"Unless the new minister of energy [Kubayi] opts to rescind that instruction, we are working with the assumption that the ball is now in Eskom's court. The IPP office and IPPs are ready to sign.
"We have not yet met her, or heard what her views are on South African energy policy. She will be working with a very experienced team at the Department of Energy, and is arriving at a significant year for SA energy policy. We hope she will recognise the need to conclude processes already under way, so that current delays are not extended, and so that South Africans can benefit from all that will then be unlocked - jobs, investment, and local social and economic benefits," says Brenda Martin, chair of SAREC.
SAREC says together with the IPP office, renewable energy IPPs will gather at government's IPP office in Centurion to sign two of the three agreements required to achieve financial closure - the signature of PPAs.
"Once all three agreements are signed, most IPPs will need just two years of construction and commissioning before they start supplying power into the grid. Eskom payments under the PPAs are triggered only once electricity is actually supplied to the grid," says Martin.
Martin points out that in 2010, the South African government took the bold decision to create a legislative and practical environment in which the Department of Energy could procure power generated by private entrants to the market.
This decision was informed by the need to diversify and strengthen SA's energy mix and to ignite and maintain economic growth. The programme would procure - competitively and transparently - private power from the coal, gas and renewable energy sectors.
At that time, Martin notes, SA's power mix was dominated by coal, sourced by Eskom for its own power plants.
She points out that with first independent power procured in 2012, the programme has seen 1 000MW coal and 14 725MW renewable energy power procured, with the first gas procurement set to begin in 2017.
Big investments
According to Martin, the renewable energy programme (REI4P) has attracted R194 billion in new investment, of which 27.5% represents the foreign direct investment share, with the balance secured from South African financial institutions.
"This represents the largest source of investment growth in the economy in recent times. It has created the much-needed fiscal space for National Treasury to invest in the socio-economic welfare of the country through its budget allocations for education, health and social grants."
Martin adds the programme has created 26 790 jobs, of which 47% are occupied by youth and women. A total R92.1 billion has been committed over the 20-year contract period to socio-economic development, almost exclusively in rural communities. A total of R65.5 billion has been spent on procurement from BBBEE firms to date.
"Perhaps of even greater value from a taxpayer perspective, the REI4P has delivered its power on-budget and on-time 98% of the time. This is remarkable on a continent where investors in infrastructure typically lower their normal expectations of delivery and performance.
"Not surprisingly, the appetite among investors and developers for the chance to bid in successive rounds opened by the government grew rapidly and remains high, with the result that costs of renewable electricity delivered into the grid have become ferociously competitive."
The Council for Scientific and Industrial Research estimated renewable power now costs 40% less than that of new coal and nuclear power.
"The programme has been stalled, pending conclusion of 37 duly procured power purchase agreements with the monopoly utility, which is still the sole buyer of independent power. While Eskom has expressed many concerns relating to affordability, these have been repeatedly addressed by the National Energy Regulator, National Treasury and Department of Energy," Martin concludes.