T-Systems SA, Huawei announce locally based open stack enterprise cloud for SA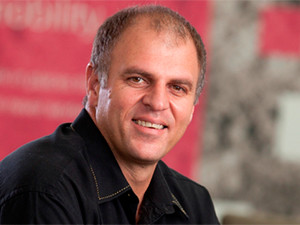 In an industry disrupting partnership, T-Systems South Africa and Huawei have announced they will be bringing Open Telekom Cloud (OTC) to local shores. OTC is a simple, secure and affordable open stack public cloud platform that will deliver on-demand, pay-as-you-go cloud services to enterprises.
With the advent of industry 4.0 and the digitalisation of organisations, OTC will bring the best of global cloud innovation to South Africa and will enable South African organisations to operate and compete on a global scale.
Says Gert Schoonbee, Managing Director of T-Systems South Africa: "T-Systems is an established South African brand with local shareholding, which has been in the country for nearly 20 years; we pride ourselves on being in South Africa for South Africa. This extended partnership with Huawei, allows us to bring a new level of innovation to the local market. As a multi-cloud provider, we have already been delivering high levels of service quality and price compatibility from our current local data centres; OTC will enhance our cloud portfolio and allow us to offer hyper-scale computing capabilities on the open stack platform that can rival other global cloud offerings. Given that we are deploying OTC locally in South Africa, we will be retaining the revenue in the country. Moreover, it enables us to fully comply with the Protection of Personal Information Act (POPI). In all, we are ecstatic about this as it brings simplicity, security and affordability to our customers."
This partnership, which will see T-Systems adding a new, transformational public cloud offering to its existing portfolio, was officially announced on 20 April 2017, at the Huawei Eco Connect conference, held at the Sandton Convention Centre, Johannesburg.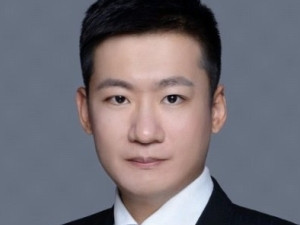 Commenting on the partnership, Huawei Channel Director of Huawei Enterprise Business Group for southern Africa, Daniel Liu, says: "Huawei has enjoyed a successful partnership with leading global ICT provider, T-Systems, working together on the OTC offering in European and Asian markets. T-Systems South Africa has a strong focus on delivering quality ICT to South Africa and African markets, and together we aim to focus on accelerating digital transformation within these borders."
T-Systems South Africa has been offering secure end-to-end cloud solutions since 2005, from consulting, implementation, billing and customer service through to maintenance. In early 2017, T-Systems South Africa was presented with the MD's award at the SAP Partner Awards, and is one of a handful of SAP partners that is certified to offer a SAP Partner Managed Cloud. With OTC, the ICT solutions provider plans to extend its cloud solution offering with a growing strategic partner ecosystem that includes SAP, Microsoft, Huawei and Oracle.
"Our customers are discovering the advantages of the public cloud, but they want a local alternative," says Schoonbee. "With the Open Telekom Cloud, we can offer a local solution that is simple, secure, affordable, and that will benefit from the international R&D and development road map of Deutsche Telekom."
T-Systems and Huawei plan to start taking customers onto OTC in the fourth Quarter of 2017.