Reduced government spending hurts Mustek revenue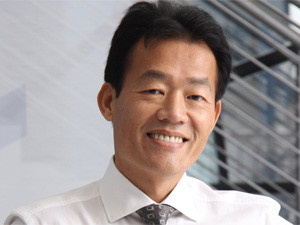 Mustek saw revenue from continuing operations drop slightly in the last financial year, mostly due to a reduction in spending from the government sector.
This is according to the IT company's results, for the year ended 30 June, which show group revenue from continuing operations dropped 0.8% to R5.24 billion.
Despite this, headline earnings per share (HEPS) rose 5.7% to 81.26cps and basic earnings per share rose 8.4% to 80.32cps. Net cash generated from operations was up 30.7% to R228.78 million and the board declared a final dividend of 16cps. Discontinued operations made no impact on revenue this year after losses of R5.8 million from these operations a year ago.
The gross profit percentage from continuing operations was also marginally down from 12.9% to 12.6%, "predominantly as a result of product mix, the drive to reduce inventory levels and an increase in inventory provisions".
The group says although the gross profit percentages achieved by products such as Huawei Enterprise Solutions and Microsoft Volume Licensing are lower, their contributions to profit are expected to continue growing.
Mustek was founded by CEO David Kan in 1987 and was listed on the Johannesburg Stock Exchange in 1997. It is the largest assembler and supplier of PCs in SA and distributes other ICT products and services.
News of the financial results saw the group's share price trading over 13% higher this morning, at R4.59 per share at 11:00 CAT after closing yesterday at R4.05 per share.
The group has a market capitalisation of R356.9 million and the share price has fallen 6.33% year-to-date and dropped 1.44% over the past 12 months.
The group says its hedging policy proved effective during the past financial year, as forex losses from continuing operations were R0.5 million compared to R11.8 million in the comparative period.
Contribution from its associates also decreased mainly due to the start-up losses incurred at Yangtze Optics Africa (YOA), with the group's share of losses amounting to R4.7 million.
Earlier this month, Mustek announced it had been appointed as an Apple reseller for the South African market, a key advancement of its business strategy of expanding its ICT products and services in the local market.
Its product distribution portfolio includes Samsung, Lenovo, Microsoft Volume Licensing, Huawei and Mustek Security Technologies.
On 1 March, Mustek subsidiary Rectron acquired a 50.1% stake in independent software vendor Palladium Business Solutions, for R16.2 million. Mustek says R7.9 million of the total consideration is conditional upon the achievement of profit guarantees over the next two financial years.
On 12 June, the group acquired a notarial lease on land in Cape Town which will expire after a period of 99 years, calculated from 18 March 2015, for a purchase consideration of R9.6 million. The board approved a further R35 million for the development of the site.
Outlook
Although economic and market conditions are expected to remain difficult, Mustek says net finance costs should reduce in line with lower inventory levels at both Mustek and Rectron. Lower inventory levels should also have a positive effect on gross profit margins.
"In conjunction with strategic partners from across the ICT industry, Mustek is well positioned for the forthcoming years," the group says.
It says its renewable energy division is showing good, steady growth and its fibre-optic cabling partner, YOA, officially opened its manufacturing plant in KwaZulu-Natal in January. This comes amid a global shortage of cabling as demand for fibre-to-the-home increases.
"All the required manufacturing equipment was completely installed and commissioned during November 2016 and core employees are now fully trained. YOA started production during January and managed to grow its monthly revenue each month without exception from February to July and produced their first monthly operating profit during July."
It expects the smart education and learning market to grow over the next year, as more education institutions realise the importance of digitisation in the mobile and connected world. The group is "excited to be able to support schools and universities with digital education deployment".
"As an early adopter of 3D printing, we expect this product line to show growth in the coming years as the line-up becomes mainstream. The document scanning market is expected to grow at a compound annual growth rate of 13.85% between 2016 and 2020, and we are excited to support our partners, Epson, Brother and Fujitsu, to take advantage of this growth," it adds.
The group also sees opportunity in the Internet of things space and says it has already seen tremendous growth in the field of digital surveillance.
"Many large camera installations are now realising that advanced analytics are required to make sense of all the data. We at Mustek are carefully seeking alliances with the players that will translate to our unique geography and provide appropriate opportunities," the group concludes.