SME cloud adoption rises in SA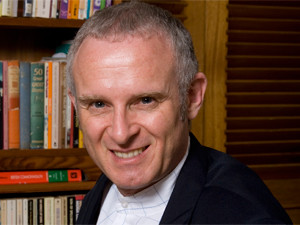 The uptake of cloud services in the small and medium enterprise (SME) sector has been growing steadily, but 2015 sees businesses finally beginning to wake up to the benefits offered by services like online storage and backups.
This was one of the findings from the SME Survey 2015 conducted by World Wide Worx in collaboration with Standard Bank and Forrest Technologies. The survey results were released yesterday at an event in Johannesburg. The study interviewed 1 400 decision-makers from local SMEs.
According to Arthur Goldstuck, MD of World Wide Worx and principal researcher for the survey, the number of SMEs using cloud services climbed from 29% in 2014 to 39% in 2015 and about 50% will use cloud in 2016.
"For the first time, we are seeing a real take-up of cloud services, which indicates that more and more SMEs are overcoming their natural apprehensions around the cloud and are instead starting to realise the benefits this can offer."
However, Goldstuck pointed out there is a disconnect in the figures between what SMEs consider to be cloud services and the actual cloud-based services many of them are already using.
This demonstrates there is a lack of education about what the cloud really is and what services actually form part of it, he added.
He pointed out when the survey questioned SMEs about whether they were using particular services, such as online e-mail, 83% stated they were doing so. "Services like this could be referred to as the invisible cloud; online e-mail is obviously a cloud-based service, yet the majority of SMEs clearly don't see it as such."
Goldstuck said discovering that many of the solutions they already use, such as Gmail and Microsoft OneDrive are part of the cloud, is a key aspect of the migration process. This is because, upon realising this, most SMEs are then prepared to go deeper into the cloud.
"While it is obvious that SMEs are becoming more technology-savvy and mature in the use of cloud - even when they don't know it is part of the cloud - for more significant uptake to occur, the cloud service providers need to play a role in educating SMEs more effectively around the topic."
Elaine Wang, Microsoft business unit manager at Rectron, said with the ever-looming possibility of load-shedding, there is no better time for SMEs to consider a cloud solution for their businesses.
According to the survey, frequent and prolonged power failures rank as the most concerning issue for SMEs.
This is due to the cumulative effects of ongoing load-shedding, says Goldstuck, adding while load-shedding has been punted as a temporary problem, it is clear that business fears it is going to be with us for the foreseeable future.
Given limited capital for expensive infrastructure, public cloud offerings are a great way to ensure that SMEs are protected against loss of data and downtime, noted Wang. These solutions also ensure that they are able to stay up to date with the latest in technology offerings while paying on a per user or usage basis, she added.