Consumerisation of ERP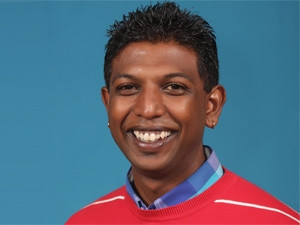 Enterprise resource planning (ERP) software must keep up with current trends, including mobility, social media and the consumerisation of IT, says Kevin Dherman, SYSPRO product development manager.
"Nobody wants to pull up their laptop to some complex ERP process," says Dherman. "They want to be able to perform the task on their mobile devices. Making things easier and more intuitive is what gets people going on these devices."
SYSPRO aims to make its ERP software easily accessible and widely used on mobile devices with Espresso, a device-agnostic mobile platform that has been in the Release Candidate (RC) phase since December 2012, he explains. "There is still a place for desktops at the more operational level, like the guys in the warehouse receipting large numbers of stock codes, but uptake of Espresso will be at the higher level and with other people who are not office bound, like sales."
According to Dherman, consumerisation of IT has played a key role in the development of the platform. "The interface we've developed is the interface they're used to using, which promotes usage," he notes, adding that the interface is open to easy customisation. "Espresso, from the ground up, is built for non-IT customisation, so you, as a user, can actually go into the product and say, 'I'd like to add this field' or 'I'd like to remove this field'. It allows the user to reconfigure the application for their own purposes."
The changes in purchasing wrought by the likes of Apple and Google have also been adopted, notes Dherman, by providing a platform for companies to create their own applications, and an app store for users to distribute and purchase apps. "When you look at mission-critical applications like ERP, you can't just go to an app store and say 'I'll have this app', so we have our app store, so our customers can build applications and put them up in the app store, and others can consume them."
Future versions of Espresso will take another important consumer trend - social media - into account. "People tend to not collaborate in the ERP space, or they don't have the tools, and I think bringing people together and sharing ideas is what grows companies. Having the conversation is important, and people are scattered geographically these days, so people need a tool that will allow them to collaborate on the information, pull ideas together, pull documents together."
SYSPRO Espresso is used by 20 customers worldwide, and will become fully available in Q4 2013.Plans for future iterations include big data capabilities.