Mobile phones revolutionise SA's retail space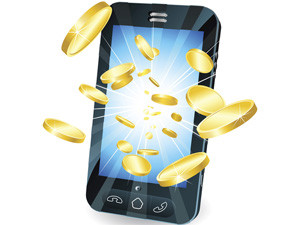 This is according to a research conducted by local social media ad tech company Popimedia, which commissioned a third-party research agency to conduct the "Digital Influence in South Africa" study.
Popimedia says nearly every South African - 99% to be exact - now has a mobile phone, making it the most pervasive platform for marketing and communication currently available, and the one with the deepest reach.
While only 52% of South Africans have Internet access, this penetration rate is rapidly approaching a tipping point, driven predominantly by mobile, it notes.
In fact, it adds, it's estimated that by 2019, networked mobile device penetration would have increased from 112.2 million to 189.8 million, with smartphones comprising 30% of all devices in use, predominantly among the upper economically active segments of the market.
Popimedia believes this would boost mobile connectivity to 89% of the population which, unsurprisingly, is predicted to boost media ad spend on digital platforms from 15.7% in 2017 to 23% by 2020. Of this, 43% of total digital ad spend will be allocated to mobile, compared to just 23% in 2017.
"What the research findings reveal is profound in terms of understanding the prevailing retail sales lifecycle and the role of mobile and digital media in the consumer purchase decision-making process and its influence on buying behaviour," explains Gil Sperling, co-founder and CTO at Popimedia.
He points out that findings like 77% of mobile users check their phones when they wake up, which means the majority of South Africans are active on their mobile device first thing in the morning, before they get to work, university or school, suggest the adoption of a mobile-first marketing strategy is already a valid consideration.
"However, brands looking to adopt a mobile-only approach may be short-changing their marketing efforts," says Sperling. "While most people have a screen on them at all times and, unlike TV, can control what they want to watch, findings from the Digital Influence study indicate that a combined approach that blends traditional media with mobile and digital media is the most effective."
For example, survey respondents viewed products across multiple mediums before eventually buying (within six months). The majority (59%) were exposed to the product via a Web site, with TV the second most prolific medium for influencing purchase decisions (40%). Facebook (31%) dominated social media platforms, with 9% of purchases influenced by engagement on Instagram.
"Interestingly, Facebook and Instagram influenced fashion and tech product purchases most and overwhelmingly so, with TV and Web sites more central in home d'ecor, automotive and appliance purchases," continues Sperling.
"More importantly, though, these trends are indicative of what is potentially the most prolific retail trend at present, whereby consumers are increasingly blending their 'online' and 'offline' shopping experiences," he adds.
The report shows shoppers now want to shop in a "no-line" world that delivers a seamless customer experience between the online and physical retail environments. "While purchases are still predominantly made in brick-and-mortar shops in South Africa, consumers (76%) are increasingly relying on information from online sources, predominantly via their mobile devices, to make a purchase decision, even while in store."
For instance, while 85% of consumers compare prices online and 78% read online product reviews before going to a store to make a purchase, according to the research, 93% of respondents use mobile to research and make purchases mostly in store, while 47% of customers check the price of products online while in store before purchasing. In addition, 37% of respondents used their mobile device to check for a discount code or coupon in store.
And the online world's reach into the physical retail environment extends even further, with 51% of consumers viewing social media while standing in a queue in store, according to Facebook's Q1 Market Snapshot of South Africa 2017.
"Of relevance in this regard is the fact that 94% of monthly active users now access Facebook via their mobile device. With 16 million local active Facebook accounts, this means that 50% of South Africa's online users are on the social media platform," adds Sperling.