Mxit era comes to an end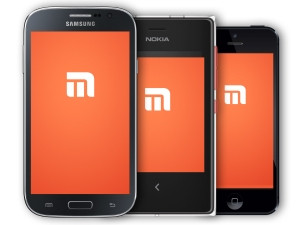 South Africa's first feature phone messaging service, Mxit, has decided to donate essential company assets and close up shop on the back of a steady decline in active user numbers.
On Friday, Mxit announced it is donating all of its intellectual property (IP) and technology assets to The Reach Trust. CEO Francois Swart would step down after three years and all employees will be employed by the trust, said Mxit in a statement.
The Reach Trust is an independent public benefit organisation established to improve lives through the development of innovative and cost-effective mobile solutions.
"Whilst Mxit overall has seen a decline in activity and engagement over the past 18 months, the use of services offered by The Reach Trust on Mxit has been stable and in many cases show an upward trend," says Swart.
Lost in translation
The Mxit statement does not provide clarity on the future of the company, only stating the IP and technology assets donated to The Reach Trust will be used more meaningfully for social good in Southern Africa.
Various news reports noted Mxit has shut down; however, the messaging service says the organisational changes will not affect the mobile social network, and users will still be able to access and use all its services.
Stephen Hollis, IP attorney and senior associate at Adams & Adams, says although it is unusual for a private company to donate its valuable IP assets, it appears Mxit (Pty) Ltd will be shutting down.
"The value of a tech company is largely contained in its IP assets and when those assets are transferred, or the value has somehow become diluted or diminished, the company may well decide to close down," says Hollis.
He adds: "By transferring their IP assets, The Reach Trust will become the new owner and, unless a contractual or other arrangement to the contrary exists, The Reach Trust will be able to exclusively commercialise and utilise the IP assets ? with their own future vision in mind."
Alistair Petersen, director for growth consulting at Frost & Sullivan Africa, says the Mxit app will continue to be available in app stores, in order for The Reach Trust's content and programs to be made available. However, its commercial goals will no longer be pursued, he explains.
"The app is likely to be updated in order to keep pace with mobile operating system changes but will not be enhanced with new functionality. The Reach Trust may, therefore, be the funding mechanism to allow the Mxit app to be maintained."
Smartphone wave
Michael Jordaan, who has been chairman of Mxit for the past two years, will not actively be involved with the operations of The Reach Trust.
In a statement issued to ITWeb, Jordaan said Mxit should have embraced smartphones much earlier than it did.
"Mxit failed to make the jump away from feature phones quickly enough. You have to move very fast in the highly competitive mobile space to stay relevant."
However, Jordaan applauded the move by Mxit shareholders to donate the technology, and says it will allow free education and counselling for hundreds of thousands of South African kids.
No surprise
Mxit's decision to donate its IP and technology assets does not come as a shock, say some industry analysts.
According to Petersen: "Mxit's decline has been a matter of forecasting 'when', rather than 'if' it would eventually shut its doors. Even the leadership of someone like Allan Knott-Craig Jnr couldn't stop the rot and lack of growth in the platform."
Steven Ambrose, ICT analyst and CEO of Strategy Worx, says the smart device landscape and usage fundamentally shifted in the past three years and Mxit never successfully transitioned to the new environment. "Having missed the smartphone wave, there was little they could have done to salvage the company.
"Technology takes no prisoners and if you are no longer relevant, then you fade out of the scene as fast as you came in; that is what happened to Mxit. It is sad from a South African social network platform point of view but essentially it was a solution to a problem that no longer existed in the new technological landscape," explains Ambrose.
ICT veteran Adrian Schofield agrees, saying the loss of users comes about because they either no longer find value in the service or they have found an alternative that offers better value.
"Mxit could well be the victim of its own success. It showed millions of people that there is social and economic value to be gained from being connected. Perhaps they chose to migrate to other platforms, other applications because they found Mxit no longer met their aspirations," he says.
In July, Mxit's monthly active users in South Africa were 1.2 million. According to the 2016 SA Social Media Landscape report from World Wide Worx and monitoring company Fuseware, this number was 4.9 million in 2014.
Looking ahead
According to Mxit, the IP and technology assets donated to The Reach Trust will be used more meaningfully for social good.
Ambrose hails Mxit's move to donate the company's assets as a good one. "There are specific uses for the technology Mxit developed in education and community upliftment, so it makes perfect sense to donate the platform and its technology to a party that can still use the system."
The Reach Trust says its primary focus for the next 12 months will be on education in South Africa. A number of projects are already under way, and a new flagship product aimed at high school learners will be launched in early 2016.
Over the past six months, Reach has actively expanded its offering from within Mxit onto other platforms, media and networks. It recently launched five official accounts on WeChat and will partner with others, such as Facebook's Internet.org initiative, in Southern Africa in the near future, according to a statement.
"With the power of mobile technology in the hands of almost everyone in the country, we believe it is critical to extend and expand the access to mobile content and services to accelerate social and economic change," says Andrew Rudge, CEO of The Reach Trust.