8ta's big LTE move
Cell C and 8ta may end up way ahead in the LTE game. It's all a matter of spectrum.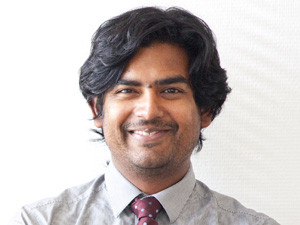 LTE is the word on the mobile street, with MTN, Cell C, 8ta and Vodacom in a race to the launch. Vodacom has gone live first, but in a limited way - it has 200 LTE base stations in Johannesburg and is trialling the service in Cape Town.
MTN has been trialling LTE at 100 sites in Gauteng since July last year but has yet to go live with a commercial service. CTO Lambo Kanagaratnam told media recently that the company expects to have 400 to 500 sites live in Johannesburg by year-end. It is battling to roll out in Cape Town, he said, because of difficulties it is experiencing refarming its 1 800MHz spectrum for LTE.
Cell C recently revealed its LTE plans. CEO Alan Knott-Craig said the company will be launching trial LTE networks in Cape Town and Durban by year-end but would wait to go live until government had made a decision on a national wholesale LTE network. It will look at making services available in Johannesburg and Pretoria in 2013.
8ta announced its free LTE trial launch in the first week of October - offering qualifying customers a device, 50GB of data and the opportunity to participate at no charge. It was over-subscribed within the first three days, having received some 7 000 applications.
MTN and Vodacom are running their LTE services on refarmed 1 800MHz spectrum (which they told ICASA they absolutely had to, had to, have for voice back when they applied for it). Vodacom is using two 5MHz allocations (for LTE you need pairs of spectrum - one channel for upload and one for download), which is not ideal. As spokesperson Richard Boorman notes, you need two 20MHz to really unlock the potential of the technology.
MTN is also using two 10MHz of its 1.8GHz spectrum that it has refarmed, and, according to investor relations head Nik Kershaw, this is seen as a short-term solution while MTN "waits for the allocation of the 2.6GHz and 800MHz. This refarming we have done and are doing is certainly not our preferred means of delivering the LTE service."
Refarming spectrum also potentially compromises the voice network.
It's becoming increasingly difficult to deliver a quality experience to a true broadband user thanks to smartphones.
Cell C and 8ta have the advantage over their older competitors here. Cell C has an allocation of 900MHz spectrum while 8ta has 2.3GHz spectrum, thanks to its parent, Telkom, which used to use it for microwave services. ICASA, in part who knows of a very long spectrum allocation story, is awaiting a Ministerial Directive before it can go ahead with making high-demand frequency spectrum available in the 2.6GHz and 800MHz bands. The latter is further awaiting the completion of SA's migration from analogue to digital terrestrial television and will only be freed up once this is complete.
8ta is taking full advantage of the spectrum it has, and is focusing heavily on data.
Promoting data
Amith Maharaj, senior managing executive for Telkom Mobile, says Telkom as a group is aggressively focused on data. "There is a voracious appetite for Internet access driven by changing prepaid market demands, and as data becomes commoditised, users are staying on prepaid so they can take advantage of data promotions as they come along."
While an aggressive data focus was not part of its initial strategy, Maharaj says that, with the early successes it saw in the space, the company decided to pursue a stronger data focus.
"So we need this LTE investment to stay top of mind with technology consumers, and to show we can bring the latest technology to market, like the other operators."
8ta is carrying 95% of the data traffic that its customers generate on its own network, he adds, so it is not overly dependent on MTN there.
"We will always invest in the network and implement the latest technology and ensure that data is available where our customers want and use it," he says.
According to Maharaj, 8ta's network performs particularly well because the company was able to leapfrog 2G and roll out an all-IP network from scratch. And it doesn't experience the same traffic volumes as its competitors.
"The crux is ours isn't as over-utilised as other networks," Maharaj comments. "Your average 2G feature phone user with a data-enabled device consumes an average of 50MB of data per month. The average smartphone user consumes 500MB. A tablet users consumes 1.5GB and for a true broadband user (consuming high-speed Internet using a dongle), that goes up to 4GB to 5GB.
"So the challenge we have as network operators is that, if a user is surfing at a location, on a dongle, on a laptop, and 50 people with smartphones walk in, that laptop user's experience is going to degrade rapidly. That's the challenge with 3G as it stands - the demand for data far outstrips capacity, and demand varies because users and devices are mobile. It's becoming increasingly difficult to deliver a quality experience to a true broadband user thanks to smartphones. And as we bring more customers on board we'll get to that level too."
In the meantime, 8ta is investing in capacity and concentrating on densifying its network around the pockets where it sees huge demand.
LTE will free up the 3G network for all types of users, and offload the true broadband users and speed freaks onto a network that is "fit for purpose", as Maharaj phrases it. "One or two years ago, the guys buying 10GB or 20GB uncapped didn't exist," he says, "but now the operators need to cater for them."
Networks also need to cater for the asynchronous upload/download requirements most users have.
To that end, 8ta has decided to implement Time Division Duplex (TDD) LTE, instead of the more common Frequency Division Duplex (FDD) standard. FDD requires two channels and you have to apportion equal uplink and downlink. With TDD, you can allocate time slots in a ratio - so you can allocate a 3:1 split of download versus upload, which maximises the user experience and gives them what they want, Maharaj says.
"We've found the average user downloads 10 times more than they upload. So you can take 20MB and allocate 15MB to download and 5MB to upload."
TDD devices are about a year behind FDD devices in terms of maturity, he adds. 8ta is rolling out LTE via personal WiFi devices (MiFi devices), which are small, mobile dongles that take a SIM card and transmit WiFi over a short range.
This means, says Maharaj, people can upgrade to LTE without upgrading all of their devices. "It lowers the barrier to entry substantially," he comments. And it also gets around little irritations like the battery life on LTE devices (which is still problematic) and the fact that an LTE device, while it will use 3G if it can't find LTE, will constantly hunt for it and drain the battery faster.
"The personal WiFi devices will bridge the gap until the technology matures and prices drop," Maharaj says. "Also, if you're indoors and move around, you can leave the device where it gets the best signal." Anyone else within range can connect too, provided they have the network password, so one connection can be shared comfortably.
"It's a good complement to fixed line," he says. "ADSL is not available everywhere. This offers a good solution to gated communities too - using a fixed-based CPE device, you can transmit LTE. With the speeds and capacities LTE gives us, we believe we can overcome some of the constraints of the fixed-line experience that have led to such high 3G uptake."
Telkom is taking an holistic approach here, Maharaj adds, with 2G for voice, 3G for smartphones, LTE for true broadband users, and fixed for high-quality/high-bandwidth users.
8ta sees this as a marathon, not a race, which is why it is being so conservative in trialling and going live with its LTE product. "We need to understand how it functions in different usage situations and how consumers behave before we go live. We want to make sure all the blocks are in place. Our biggest mobile data offering is 10GB; what size LTE packages do we need to launch with when you can download 23GB in 40 minutes?
First published in the December/January 2013 issue of ITWeb Brainstorm magazine.