Tritech Media appoints COO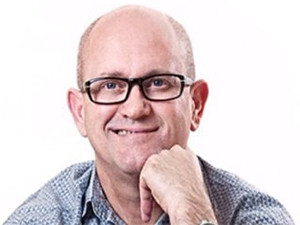 Tritech Media has appointed Ferdi Gazendam as chief operating officer to oversee all the group's businesses, both local and international.
Tritech is owned by serial entrepreneur William Kirsh, who helped build local media giant Primedia, among other businesses. According to the company, Gazendam who has a long history of working closely with Kirsh, will also be joining the board of Tritech.
Gazendam joined Primedia in 2001, where he initially held the position of COO and was a key member of Kirsh's core team that engineered the turnaround of Primedia. Following an overhaul of the organisational structure of Primedia he was appointed CEO of the content division.
According to Tritech, following the delisting of Primedia in 2007, Gazendam left Primedia to start his own investment company. He developed envisionme, a social media job listings board, which he sold to JSE-listed Adcorp in 2012. Gazendam also joined Adcorp Global Shared Services in Singapore as the CEO. He was also an investor and advisor to MVNE, which is a mobile virtual network operator.
Gazendam is a chartered accountant (South Africa) by training. He has previously worked at Deloitte in London and SA.
"I am thrilled that Ferdi has joined us, and having such a strong pedigree in operations. The group has grown exponentially and I now need a strong and trusted pair of hands to oversee our businesses and manage risk," says Kirsh.
"This also allows me to continue to grow the group through acquisition and steer our strategic direction. Moreover, operational management is not my strong suit. As we extend our reach internationally, this resource is also vital for our continued growth."
Tritech was on a buying spree in 2016. In November it bought a 44% holding in commerce and payments technology provider Kinektek. In the same month the company acquired a 30% stake in KaChing, a locally-developed cashless and ticketless parking app. In October, Tritech Media announced the acquisition of a 20% interest in social transit app and Web site, GoMetro, for an undisclosed amount. During the same month, it also acquired a 35% holding in ValueCard.