Scammers fake minister's Facebook profile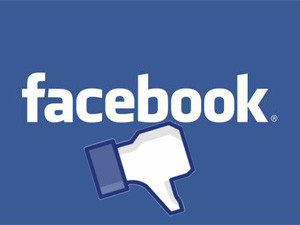 The Department of Small Business Development has warned the public about a fake Facebook account purporting to be minister Lindiwe Zulu.
This is the latest attempt by social media scammers, who have targeted government ministers or departments by creating fake Facebook pages claiming they belong to them.
Ministers Faith Muthambi, Tina Joemat-Pettersson and Ngoako Ramatlhodi, the Department of Science and Technology, as well as the Department of Home Affairs, have been victims of fake social media accounts in recent months.
In a statement, the department said unscrupulous people are using the fake Facebook account to defraud innocent and unsuspecting citizens of their hard-earned cash.
The department noted: "We condemn the existence of these false Facebook accounts and the fraudulent use of the minister's name and picture. We believe that this and similar accounts were created solely for the purpose of defrauding members of the public.
"We would like to remind and advise all law-abiding citizens that neither minister Zulu nor the department will ever request 'upfront fees' from members of the public in exchange for accessing loans or business support grants.
"Anyone who has already fallen victim to this fraudulent activity is urged to approach their nearest police station."
For information about the department's programmes and funding opportunities, the public is urged to contact this number: 086 184 3384 and select option two.