SASSA, post office deadlock sees Treasury intervene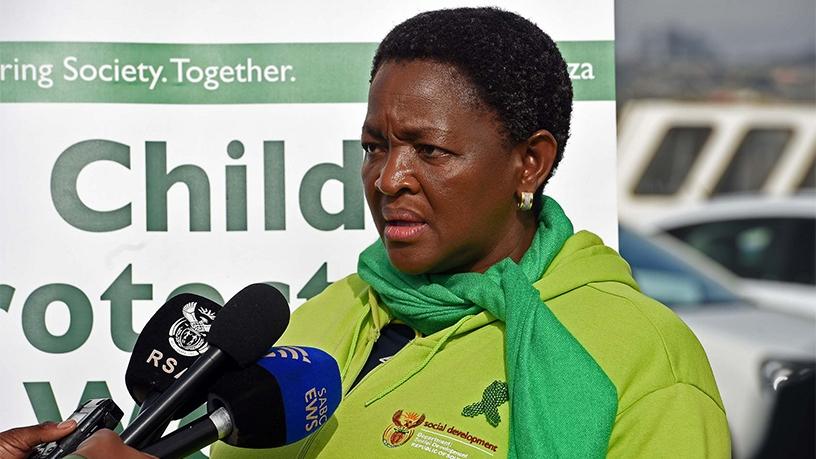 The South African Social Security Agency (SASSA) has been instructed to place its procurement process to find another payments distributor on ice, pending a National Treasury review aimed at resolving the social grants impasse.
Yesterday, the Standing Committee on Public Accounts (Scopa) and the Portfolio Committee on Social Development in Parliament held a special meeting to determine a way forward after SASSA and the South African Post Office (SAPO) failed to find a working solution on the issue of social grant payments.
This week, at a press briefing at a hotel in East London, social development minister Bathabile Dlamini said SAPO is "incapacitated" to issue SASSA grants. According to Dlamini, SAPO can only offer one out of the four services required to pay social grants, which will require SASSA to put out a tender for the additional services.
Dlamini said the procurement process will start on 3 November and is expected to be concluded by end of February 2018 with an announcement. This, she said, is the only way to ensure the services that SAPO could not offer are secured.
However, the minister has been accused of deliberately trying to sabotage SAPO's efforts to take over social grant payments. Her delay tactics have been described as an attempt to keep a window open for Cash Paymaster Services (CPS) to extend its business interests with the social grants entity.
Changing tune
Dlamini's pronouncement that SAPO is unable to provide all the services required to pay more than 17 million social grant recipients was a surprise change of tune after her department announced SASSA had given the post office an offer to take over the payments function.
Last month, the social development department issued a statement saying that after due diligence was conducted on SAPO it had given the national postal service reasonable time to respond to its offer.
SAPO has put itself forward as being ready and the ideal government entity to take over CPS's payments functions. Telecoms and postal services minister Siyabonga Cwele has expressed that SAPO's Postbank, with its assets and resources, was more than capable of delivering social grants to all beneficiaries.
CPS, a Net1 UEPS Technologies subsidiary, has been distributing social grants on behalf of SASSA since it was awarded the tender to carry out these services in 2012.
SASSA's contract with CPS expired in March, but the Constitutional Court ordered CPS to continue payments until the end of March 2018 to avoid a social grants catastrophe. The court ordered SASSA to use this time to usher in a new payment provider.
Frustrations mount
Opposition party members have blasted the social development minister for not taking into account the time constraints in ushering in a new service provider.
The Democratic Alliance (DA) has called for Dlamini's head, saying she must be fired.
In a statement, the DA says it is not surprised SASSA and the post office failed to come to an agreement for SAPO to take over the distribution of social grants.
"This deadlock is a damning indictment on social development minister Bathabile Dlamini's utter failure to put the needs of vulnerable South Africans first.
"Minister Dlamini is clearly blocking SASSA's efforts to find a suitable service provider because she wants the illegal CPS contract to continue, in all likelihood, for her own benefit.
"Her disgraceful behaviour is a breach of her oath of office and president Jacob Zuma must do the right thing and either suspend or fire the minister to ensure she is no longer an obstacle to finding a suitable alternative for grant distribution."
The Economic Freedom Fighters (EFF) also issued a strongly-worded statement this morning rejecting the minister's "refusal to give the South African Post Office opportunity to distribute social grants".
It reads: "The despicable behaviour by the minister and acting CEO of SASSA Pearl Bhengu to frustrate the process is opportunistic and attempts to bring back corrupt CPS in a back door...
"Dlamini has held the country to ransom before when the country and the Constitutional Court was left with no choice but to extend the CPS contract with a year, something the EFF will not allow to happen again. SASSA and the minister have wasted seven months of the 12 months given by the Constitutional Court doing absolutely nothing.
"The post office must be given the opportunity to distribute social grants in its totality, and the government has the responsibility to support the post office to build much-needed capacity as a future social investment."
Despite the looming deadline and growing fears about another social grant payments fiasco come next year, government appears to not be alarmed.
Briefing media this morning on the outcomes of a Cabinet meeting held on 1 November, communications minister Mmamoloko Kubayi-Ngubane revealed the SASSA matter was not discussed.
Kubayi-Ngubane said there is no need to start raising alarm, adding she is confident an inter-ministerial committee will work to resolve the matter.
Working together
The Black Sash and the Centre for Applied Legal Studies (CALS) urged all stakeholders to deliberate in good faith and with a greater sense of urgency to avoid another national catastrophe.
In a statement, the Black Sash and CALS say they are encouraged by the joint initiative of Scopa and the social development portfolio committee to keep the talks active between Dlamini, SASSA and the post office.
"It is imperative the legislature and the executive work together to find a solution for the national payments of social grants to over 17 million beneficiaries when the Constitutional Court's decision extending the suspension of invalidity on the contract between SASSA and CPS ends in March 2018.
"Social security is a human right and the distribution of social grants should never again be solely reliant on those motivated purely by profit. Through the course of our community monitoring work, we have witnessed the devastating impact and hardship this scenario has on the lives of social grant beneficiaries across the country."