Microsoft makes moves on hybrid cloud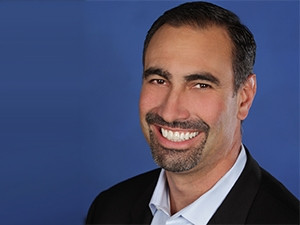 "Digital transformation will be built on the hybrid cloud, because companies have existing investments in their on-premises infrastructure and applications, but still want to leverage cloud benefits," says Mike Schutz, general manager for Cloud Platform Marketing at Microsoft, speaking to ITWeb on the side lines of the companies Ignite event in Atlanta last week. "Hybrid cloud is the way to have an 'and' not an 'or'."
A number of releases and developments have been made by Microsoft that move towards making this hybrid cloud strategy a reality. "We see all of these product releases playing a key part in IT moving to using the public and private clouds at the same time. Windows Server is a great operating system for tomorrow's cloud applications, but today's on-premises applications. Operations Management Suite helps to provide a management experience across the hybrid cloud. And, Azure Stack helps to deliver a consistent cloud experience. All these different layers and investments will make it easier for customers to embrace the public cloud, but connect with what they have today."
The different products also feature more inclusion for Linux. "With Azure, about a third of the virtual machines are running Linux, and that's in line with the investments we're making. Similarly, when it comes to on-premises, Systems Centre 2016 and Operations Management Suite both include Linux support. In our clients' environments, we're seeing some applications that have been developed in the public cloud coming on-premises and we want to support that alongside our own solutions."
Windows Server
Windows Server 2016 will be made widely available in mid-October, including in South Africa. Schutz says there are three key areas that have received significant focus in the new version - security, software-defined datacentre and a cloud-ready application platform.
As with Windows 10, Microsoft is claiming its latest iteration of Windows Server is the most secure version made. "In particular, it addresses a lot of the emerging threats we're starting to see," says Schutz, "such as phishing and stealing administrator credentials to enable wider network access. We've added technology to limit the number of admin accounts." Another development is Shielded Virtual Machines, which uses the BitLocker encryption technology to encrypt virtual machines, which makes it harder to attack and compromise. "We're also including Windows Defender in the box, so that's antivirus and anti-malware built into the operating system."
Microsoft has also focused on application development, particularly containers, which have grown popular in the cloud-based development area. "We see this as a great opportunity for developers to take advantage of this new platform to build cloud-ready applications that can be run on premises or in the public cloud, thanks to the inclusion of Windows Server Containers for the first time." Further strengthening its focus on containers, Microsoft has worked with Docker to include the CSDocker Engine, which helps with management of container-based systems, at no additional cost.
The software-defined datacentre features enable hyperconvergence flexibility (the scaling out of both compute and storage power), and also enables newer device types, such as SATA drives, to be included in the server clustering.
Another feature that Microsoft has added is Nano Server, which is a lighter variant deployment of the operating system than the full server, or even the pre-existing lighter core server. "Suited to a virtual or even a cloud environment, it provides 'just enough OS' which is about 5% of the full deployment and means it's a lot faster and doesn't need patching so often. We see Nano Server being used as a lightweight deployment of a virtualisation platform, and also used for containers or microservices application, as a guest OS underneath an app."
Systems Center and OMS
The launch of Systems Center 2016 coincides with the launch of Windows Server 2016, and brings a lot of server features under management. "This server management product family manages two of every three Windows Servers out there. It helps manage Windows Server 2016 and older versions (Windows Server 2008 onwards) and helps manage a lot of features, including the Shielded Virtual Machines, and allows rolling upgrades," says Schutz.
"Complementary to the Systems Center product is a cloud-based hybrid management solution called Operations Management Suite. This enables IT departments to manage their hybrid cloud deployments and estate from a single dashboard with visibility and control," he says.
Operations Management Suite has been on the market for about a year, but now includes stronger integration with the Azure portal. Other new features that were launched include a log search that enables faster searching through various logs across the hybrid cloud to identify events and issues. Thanks to cloud-based analytics capabilities this search is much faster. One of the issues that might be identified is any number of servers that have not been patched, but with OMS the unpatched machines can be identified, and through automation patches can be applied across Linux and Windows.
Azure Stack
The second technical preview of Azure Stack was also revealed. Azure Stack allows customers to run and deliver Azure technology and services from their own datacentres. A couple of key developments were made in this version, including the addition of Key Vault, a service which provides the ability to maintain and manage encryption keys; and Queue storage, which offers application to application storage.
"These two features provide more consistency between Azure and Azure Stack. While this technical preview is single node, so only able to run on one server (for IT Professional to test and familiarise themselves with) the next technical preview will enable multi node." That is expected to be the last technical preview before the commercial launch of Azure Stack, which is being targeted for the middle of 2017.