New entity to boost e-skills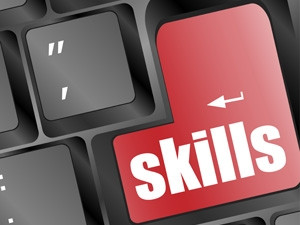 Communications minister Dina Pule yesterday launched a single integrated entity for e-skills through the collaboration of the e-Skills Institute, the National Electronic Media Institute of SA and the International School of SA.
Pule says the entity - of which the name will only be announced once the processes have been finalised - is set to lead government's efforts in "building e-readiness and e-astuteness across the nation".
Pule noted the World Economic Forum's latest report, showing SA's e-readiness ranking has dropped from 47th in 2007 to 70th in 2013. "In comparison with our peers, we are well ahead in the political and regulatory environment, business and innovation environment, infrastructure and digital content and in business usage. However, we lag behind in affordability, skills, government usage, individual usage and in social impacts," said Pule.
Reflecting on the National e-Skills Plan of Action (NeSPA) that was established in 2010, Pule said five Knowledge Production and Coordination CoLabs in association with five universities were selected to represent the socio-economic diversity of both the higher education system and the country. The CoLabs aim to coordinate the efforts of government, business, education and civil society across provinces to develop relevant e-skills curricula and establish a base for monitoring and evaluation.
Recommendations for NeSPA 2013 include providing the mechanism to aggregate and integrate efforts across government, business, education, civil society, organised labour, and with the international community to develop capabilities for an active e-astute citizenry.
NeSPA 2013 will also look to establish a collaborative multi-stakeholder funding vehicle to commence coordinating the approach to addressing SA's e-readiness slippage.
The establishment and delivery of a national curriculum and competency framework for e-skills across the full education, training and social learning landscape will be prioritised. In addition, capacity for e-astuteness and e-social astuteness will be built through the establishment of a five-year programme of e-capacity building sabbaticals for senior representatives in business, government, education and international exchanges, among others.
Pule also announced an "e-Readiness Flagship Programme and Fund", established by the new e-skills entity. "This fund will provide the means for business, government, education, civil society and organised labour to contribute funds, resources and skills into a programme fund that they will have a direct say in setting the agenda and running," said Pule.
The entity will commence with a consultative process with stakeholders on how the fund should be best managed.