The phenomena of short-form video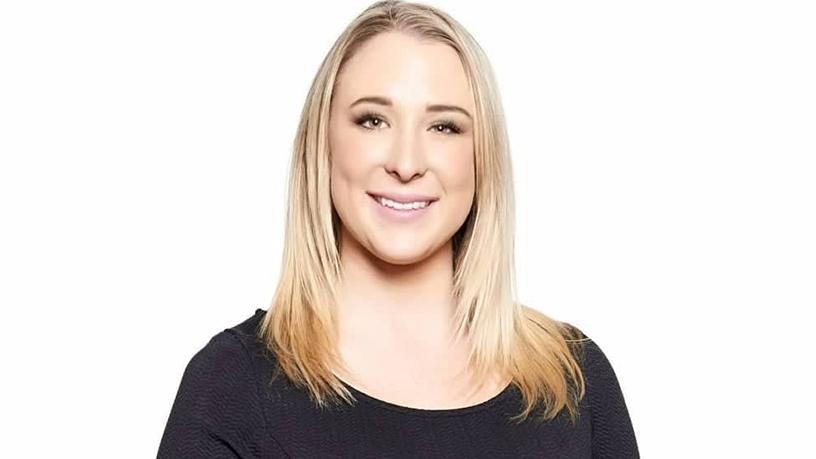 Short-form video is defined as any video shorter than five minutes. Some of the most popular short-form video apps globally include Snapchat, Instagram and Music.ly, although in China's booming market there are more than 12 popular apps being used.
Why is short-form video so popular?
The content is created by users, can be viewed anytime, anywhere and on any screen. It is personalised and interactive. There are three forms of content: user-generated content, professional user-generated content and partner-generated content (advertising).
Research indicates that less-developed countries are easily driven by smartphones. India is one example where when the Internet base took on an exponential growth rate, it skipped a technical generation by bypassing PCs and going directly to mobile devices.
In 2013, India's Internet user base increased rapidly as budget smartphones were launched onto the market. The introduction of Jio low-price strategy smartphone service rates drove pricing down even lower. Video apps currently have a 52% penetration in India, according to ZTE R&D research centre stats.
What is the potential of short form video?
The answer is: immense. Let's compare usage in India and China as it gives a good picture of the market potential. India's top platform VivaVideo is being used 21.7 times per week per user compared to China's platform Kuaishou, which is being used 283.8 times per week per user.
The content is created by users, can be viewed anytime, anywhere and on any screen.
India's video segment is currently where China was in 2010. In the first half of 2017, Tencent spent a huge $350 million for a stake in Kuaishou, while Alibaba announced Tudo will be transformed into a short-form video platform.
In China, from 2016 to 2018, the high return on investment drove big capital investors towards short-form video platforms and to content producers.
So what are the benefits for operators to run short-form video platforms?
South African operators have already jumped onto this bandwagon, with Vodacom's Video Play app, MTN's Play app, Telkom's LIT app and Cell C's Black.
The challenges we face include the high cost of content introduction, monopolisation of premium content, a complex network environment and lack of effective marketing.
Telecoms assets can allow operators to run marketing promotions, instead of cash investments, such as in China. As an example, operators could run zero-rated data campaigns to motivate users, use airtime refunds and run SMS marketing.
Through technologies such as smart user profile recommendations, we can now deliver specific content to users based on their gender, age, location, search history and linked friends, which creates a much higher user satisfaction and success rate.
Latest stats show 90% of all Internet traffic will be video-based by 2019, 92% of mobile viewers share videos and 800 million people use Instagram.
People are 85% more likely to buy a product after viewing a video. Locally, telecommunications brands are encouraging consumers to consume and create more video, by reducing data costs: the MTN Shortz platform allows local-content providers to distribute their content to the mobile operator's customers; Telkom has reduced data costs and introduced its LIT service to increase streaming; and Vodacom's Video Play app allows customers to watch more video.
Viacom in September announced a shift in focus from linear to digital, with Kelly Day, president of Viacom Digital Studios, stating: "There is an increasing realisation that the days of trying to build your own network and Web site then acquire and monetise an audience is hard and incredibly expensive."
The following are examples of how Viacom is taking its staple popular brand and producing fresh short-form versions:
Bikini Bottom Mysteries, a series of five-minute episodes culled from existing Spongebob material and aimed at 18- to 34-year-old Facebook users.
A reworking of MTV series Cribs co-produced with and exclusively for distribution on SnapChat funded with shared sponsorship deals. Shot vertically to fit the platform's format, the 16 three-minute shows produced to date have had "tens of millions of views" Day said.
Between the Scenes slice of The Daily Show distributed on Facebook and YouTube, in which host Trevor Noah talks to camera, has been streamed 150 million times and landed Noah his first two Emmy nominations.
A deal with Twitter brings red-carpet coverage and four show formats, including MTV News and BET Breaks, to the social media service's live TV platform.
BBC Studios CEO Tim Davie used his keynote speech at IBC2018 to announce a new fund to back high-end short-form projects. Moreover, former Walt Disney Studios chairman Jeffrey Katzenberg announced earlier this month that he had raised $1 billion to invest in a new short-form platform in which Viacom has invested.