Unpacking the fundamentals of data to reap real value
A data management strategy is only as effective as those driving and managing it allow it to be.
In the digital world, data has become the currency to do business. It is also being used as a strategic competitive differentiator, helping businesses gain sight of aspects once considered impossible, to support in making the right changes to achieve sustained innovation for profitable growth – especially in tougher economic market conditions. 
And with data sources having increased exponentially over the years, due to the likes of cloud computing, mobility, social networking and the Internet of things, we are now operating in a business world that is almost 'obsessed' with data – wanting to capitalise on every little bit of it and the potential it may hold.
The reality is that businesses are being hit with data from all angles – but on its own, data means very little. It is only when careful consideration and planning around data takes place that actual value can be reaped from it.
Too often, businesses get caught up in data hype, perceiving data as the next trendy bandwagon the business must hop onto. However, being truly data-centric and driven requires a strategic approach to data that takes some key areas into consideration.
Data quality essential to data success
Data quality should never be underestimated. With so much data to handle, the management of data becomes critically important to ensure its quality and that intelligible insights can in fact be derived from the available data.
At a basic foundational level, this involves the process of sorting through and merging data accurately – especially considering the various data types, including structured and unstructured data.
In order to reap value from data, the business needs to ensure quality-driven data is being fed through the system. Poor data quality can only result in poor data results.
In addition, don't fall for the hype around NoSQL, schema-less solutions. Remember, while these are valid principles, they are more commonly relevant in the application development paradigm, and less so in the business intelligence paradigm.
They can be of value in certain scenarios; however, on the whole, if the aim is to derive intelligence from data, then the business needs a schema. One can certainly delay the application of a schema but cannot avoid it completely.
C-suite buy-in paves the way
For a data strategy to achieve success, it has to be driven from the top down within the business. In other words; a data strategy must be led and supported by the business C-suite.
It is only when data is placed at the core of a business and is considered with the business's objectives and goals in mind, can it work to add real value and reap great success.
A data strategy is only as effective as those driving and managing it allow it to be. If data is to add real value, it should form the basis of key boardroom discussions, have a place on the boardroom meeting agenda and be strategically incorporated across current and future business planning.
Too often, businesses get caught up in data hype, perceiving data as the next trendy bandwagon the business must hop onto.
Furthermore, a business must make sure the data strategy is practical to implement. Avoid blue sky strategies a thousand kilometres in the sky. Be aspirational, but remain realistic, taking a practical approach to implementation.
Data strategies, analysis not only for the 'elite'
Although concepts like big data and data analysis are not new phenomenon (anymore), there are still many businesses, particularly on a smaller scale, neglecting data-driven processes due to misconceptions that such processes cost time and money – which simply won't work for them. 
No longer an exclusive reserve of enterprises to benefit from alone, data analysis has become accessible to organisations of any and all sizes. From start-ups to SMEs, the advent of technologies, such as cloud computing and machine learning, means that cost doesn't have to be a deterrent or obstacle, and it is possible to have a cost-effective and impactful data strategy.
And using the cloud as a platform for growth also means the business has additional resources to perform data analysis.
Businesses must recognise that data collection will remain an ongoing task with two options to select from. Either deploy makeshift data management and hope to achieve some form of valuable insights from the basic analysis function, or build a business centred around the data coming in and with that, set in place a solid data foundation and strategy that will allow the business to achieve profitable growth and a competitive advantage by leveraging what it will always accumulate – data.
The age of data strategies and data analysis is well under way. How to gain from data and how to best embark on this journey is up to each business. But any business that doesn't embrace it will risk losing its relevance.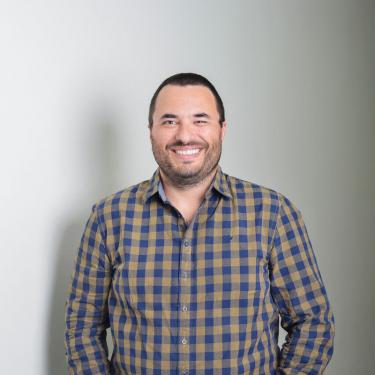 Principal consultant at PBT Group
Julian Thomas is principal consultant at PBT Group, specialising in delivering solutions in data warehousing, business intelligence, master data management and data quality control. In addition, he assists clients in defining strategies for the implementation of business intelligence competency centres, and implementation roadmaps for a wide range of information management solutions. Thomas has spent most of his career as a consultant in South Africa, and has implemented information management solutions across the continent, using a wide range of technologies. His experience in the industry has convinced him of the importance of hybrid disciplines, in both solution delivery and development. In addition, he has learned the value of robust and flexible ETL frameworks, and has successfully built and implemented complementary frameworks across multiple technologies.