SA start-up uses crowdfunding for insurance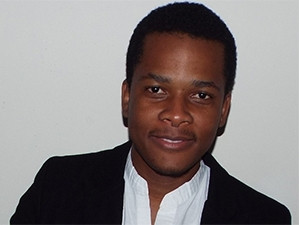 South African FinTech start-up Riovic aims to provide an alternative to traditional insurance models, with an online peer-to-peer (P2P) insurance platform that uses crowdfunding to cover risk.
The private investor-backed insurance platform is the brainchild of Riovic co-founder Phiwa Nkambule, who says it targets financial institutions and millennials, or Generation Y, as investors.
"FinTech is more appealing to Generation Y and we want to capitalise on that market. Well diversified insurance can give one good returns on investment and today's generation is hungry for financial freedom."
Riovic's platform provides a private investor-backed insurance market which connects people and business with risk with people and corporates who are willing to share that risk, in exchange for premiums as returns for their investment.
"A platform like this will provide an alternative to traditional finance for new age insurance companies and will eliminate dependency on these corporations for growth and success," according to Nkambule.
The company was founded in 2015 and the P2P insurance platform was launched in February 2016, with aims to reduce costs in insurance premiums, increase financial inclusion in insurance and enhance emerging insurance markets like P2P insurance and micro-insurance.
"The company seeks to displace the traditional financial institution as the backbone of the insurance industry and build a trillion-dollar market by the people, for the people," adds Nkambule.
High risk, high reward
Nkambule says the average South African can use private investor-backed insurance either when they want to reduce their insurance premium, or when they want to cover something insurance companies do not cover.
"The risk manager (person or company in need of insurance) or insurer approaches Riovic with an application for either insurance or reinsurance. Riovic's actuaries go through the application and profile the risk and price the premium. It is then listed on the insurance market for private investors. Private investors choose which risks to back in exchange for premiums. They are able to have a diversified portfolio."
He says access to the investment platform is by invitation or approval only, to prevent inactive users.
On the one hand, P2P insurance is aimed at millennials looking for alternative insurance to the mainstream corporates.
"The purpose of P2P insurance isn't investment but financial security. These are just insurance-seekers who contribute and pool their premiums for small risks," according to Nkambule.
The other side of the coin is crowdfunded money put up by private insurance investors or risk underwriters, who are generally wealthy people or companies, who step into the shoes of an insurance company and back the risk in exchange for a high return on investment.
He admits this can be "a very risky investment" but says it has higher returns than the average investment and "the risk is reduced through diversification".
"Returns on each investment can be as high as 20% depending on the premium price if no claims are made."
However, if a big claim is made and the pool runs out, the insurance investors are ultimately the ones who lose out.
"When this happens, their return on investment either goes to zero or negative," explains Nkambule.
Last month, the company helped four agricultural businesses to raise R500 000 in insurance capital through its online platform.
Serial entrepreneur
Nkambule can already be considered a serial entrepreneur at the young age of 24.
"I founded my first start-up at 21 while studying law at the University of Pretoria, but only became a serious entrepreneur in 2014 when I founded Cybatar, which won Best Cloud Computing Start-up in Africa at the African Corporate Excellence Awards 2015," he says.
Cybatar is also responsible for crowdfunding scholarship platform, EduFund, which launched in the wake of last year's #FeesMustFall protests over the high price of university fees.
In 2015, he went on to found Riovic with COO Naledi Mokoena, who ran the company until January this year when Nkambule took over the leadership as CEO.
When the company started, its mission was to increase financial inclusion in insurance and investment. The first step under Mokoena's leadership was to provide access to financial information and advice. Nkambule says the mission has since "pivoted" to focus more on insurance.
Riovic sees P2P insurance as its core business but also offers various other financial technology-based services, including a financial management service and a payment gateway service.
"We've built a relationship with a number of customers over our year of existence who use some of our services besides this one. We pitched the [investor-backed insurance platform] concept to a group of them and offered them accounts to help us prove the concept. Currently an average 33% of the risk has been backed by private investors, which is good considering the concept is new."
He says the start-up is also developing a micro life insurance scheme to push its financial inclusion mission.
"We believe we are a company with a soul, driven by purpose and a mission to make the world a better place by providing access to affordable financial services for everyone."