CiTi seeks tech entrepreneurs to rethink education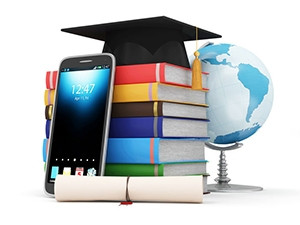 The Cape Innovation and Technology Initiative (CiTi) has commenced a proof of concept (POC) on a new educational technology (edtech) cluster, in partnership with former UK government special adviser on education, Jamie Martin.
The edtech cluster will look to build an ecosystem that supports entrepreneurs from SA and across Africa to use technology to re-think education.
In SA, as across the continent, education is failing, says CiTi. It notes education is failing to provide the right start in the early years, failing to teach the basics in primary education, failing to get students to get and stay in university places and jobs. The brunt of this failure is born by the most disadvantaged communities, who suffer the resulting high unemployment and low access to higher education, CiTi adds.
"The new technology-driven economy demands relevant and appropriate skills in order to thrive; we are seeing many legacy jobs disappearing which drives up unemployment," says Ian Merrington, CEO of CiTi.
"Ongoing education with a curriculum relevant to business needs will become an economic and social imperative. Technology can be a great enabler of education and skills development, particularly in Africa, which is why we have chosen to focus on edtech."
According to CiTi, business as usual - the same flawed attempts to copy systems from more developed countries - cannot be the solution.
It believes that in African countries faced with fundamental problems of distance and infrastructure and with acute shortages of quality teachers and schools, technology can transform educational standards.
"For the past several years, we have set education as a key priority within CiTi's strategy through the CapaCiTi Tech Job Readiness Programme," says Alethea Hagemann, head of skills at CiTi.
"Our internal drive to stimulate an edtech ecosystem has also served as a catalyst to modernise our existing skills development model, and deliver our own educational programmes with greater impact and scale through online learning, with a recently completed proof of concept as well as new online learning programmes due to launch in 2017."
Throughout the POC period, CiTi will talk to funders, start-ups, educators, government, foundations and ordinary citizens from across Africa about what the organisation needs to do to support existing edtech entrepreneurs to scale their impact and to help others begin new innovations.
"We will also begin doing it - developing a cluster of innovative edtech companies in the Bandwidth Barn, Cape Town, and working with start-ups from across the continent to develop better products and bring them to more learners," Merrington concludes.
Click here for more information.