Ripe for the picking
Can Orange succeed in SA?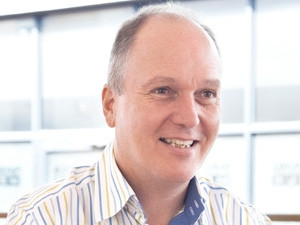 This year saw the commercial entry of French telecommunications company Orange into SA, and, while the operator has expressed a long-term ambition of launching as a fully fledged operator in the country, analysts are dubious as to the viability of another player in an already saturated and highly competitive market.
Orange officially entered SA on the consumer front in January, with the launch of Orange Horizons - a subsidiary set up in a bid to seek out new opportunities in countries where the group was not already present as a mass-market telecoms provider.
SA, long eyed by the international operator as a country holding considerable prospects, was introduced to the brand via the group's first tentative steps of an online e-commerce store and a country Web site featuring locally relevant content.
Six months down the line, Orange has announced a partnership with one of the country's largest service providers in the telecoms space: Nashua Mobile. The step marks the operator's first physical phase of South African expansion, with a retail presence being set up in several of Nashua Mobile's retail stores countrywide, starting with Sandton, in Johannesburg; Brooklyn, in Pretoria; and Canal Walk, in Cape Town.
Still in its early stages, Orange's Nashua Mobile partnership currently offers SIM cards for its customers travelling to Botswana and France from SA, and vice versa. New products will be launched on a continual basis.
MD of Orange Horizons, S'ebastien Crozier, says Orange is taking a "step-by-step" approach to its operations in SA. Proceeding with careful planning and giving itself time to gauge the market before making any rash moves, says Crozier, Orange will keep its eye on the ultimate prize - that of launching as a sustainable competitor to SA's incumbents by way of entering the market as a mobile virtual network operator (MVNO).
Crozier has made it clear from the get-go that Orange does not want to be another brand operator, but rather a fully fledged MVNO with differentiated offerings and a competitive edge.
"We want to be a competitor and be able to do more. We want to create a global system and be able to offer the same services as mobile operators."
The question, say analysts, is whether Orange can beat the odds and arise triumphant where so many others have either shied away or flat-out failed, both in SA and across the globe.
Crozier emphasises Orange's launch as an MVNO in SA is highly dependent on the right timing, an aspect in itself dependent on two main criteria: a regulatory framework and overall environment that is conducive to competition, and a partnership with a suitable partner (mobile network operator) to host its MVNO.
Regulatory factors, in particular, do not currently facilitate the success of new and smaller players, analysts point out - and Orange's options in terms of a suitable partnership all come with their own challenges.
Shortly after the Virgin brand found its way into SA's telecoms arena, founder Sir Richard Branson told ITWeb he saw the landscape as totally dominated by Vodacom and MTN. "They have significant influence over the industry. Competing against such large players is not easy, especially when the regulatory framework does not specifically help younger, smaller companies."
IDC analyst Spiwe Chireka says the Independent Communications Authority of SA (ICASA) is "indifferent" to MVNOs and encourages - but does not enforce - infrastructure sharing.
"Ideal market conditions for MVNOs would require active encouragement of MVNOs and forced infrastructure sharing by the regulator to allow easy entry for MVNOs."
That being said, Chireka points out that an MVNO can operate in SA without the involvement of the regulator, and partnership options for Orange do exist without enforced infrastructure sharing.
"Since 2010, ICASA has regulated wholesale termination prices [the fees operators pay each other to terminate calls on their networks], ensuring a fair playing field for new entrants such as Orange."
Nashua Mobile CEO Mark Taylor says, without a clear regulatory framework to facilitate smaller players with less capital power, the success of MVNOs in SA is unlikely. "MVNOs on the whole have come and gone. Other countries have very strong regulatory environments. In the UK, for example, they have one long-term evolution (LTE) network that the country's operators can access to provide the technology to their customers."
In SA, Taylor points out, there are four operators that are each trying to roll out their own LTE networks. "Let's say, hypothetically speaking, it will cost operators R20 billion to roll out a decent LTE network. Where are Cell C and 8ta going to get money like that?
"A strong regulator would have [advocated] one single wholesale network, which operators can all access to provide services to consumers."
Market saturation
Chireka points out another stumbling block to Orange's entry as a local operator: "The South African mobile services market is saturated, with penetration rates of over 100%."
She says, players on every level taken into account, there are already seven operators in SA. These include Vodacom - a subsidiary of Orange's rival Vodafone; MTN - a major rival to Orange in African markets; Cell C and 8.ta - SA's fixed-line incumbent, Telkom's, mobile arm.
"The country also boasts three other 'MVNOs' - Virgin Mobile, Red Bull Mobile and Econet Wireless SA (an operator that serves the Zimbabwean diaspora in SA, owned by Zimbabwe's largest mobile operator, Econet Wireless)."
All three of these telecoms entities, says Chireka, have partnered with Cell C, and she points out that the performance of Virgin Mobile and Red Bull Mobile has been "dismal".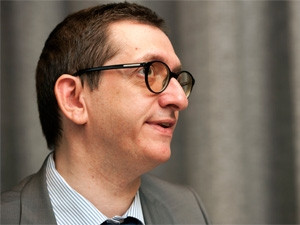 She says the bleak outlook of Virgin Mobile and Red Bull Mobile can be attributed to the operators' failure to differentiate themselves from mainstream providers. "These operators have been 'copycat' providers, offering the exact same products and targeting the same customers as the mainstream operators.
"Furthermore, prior to 2010, mobile connectivity tariffs steadily declined, but not at the same rate as wholesale prices. As a result, MVNOs cannot compete aggressively on price." Chireka adds that the prospects of MVNOs in SA are further lowered because they are unable to replicate the value-added services offered by mainstream operators, leaving the former to offer just "basic services".
At the end of 2012, the IDC estimated that the smaller operators shared less than 0.5% of the South African mobile market.
"Econet Wireless SA, on the other hand, has been successful, claiming more than 750 000 customers in mid-2012. The success of Econet is attributed to servicing a niche that has an addressable market of an estimated four million Zimbabwean immigrants in the country."
MD of World Wide Worx Arthur Goldstuck says one of the ways Orange could cement its presence in SA is through a similar "community based" model. "One of the viable areas for Orange would be where it is based on the interests of a particular community, which would be better served by Orange providing them with a branded cellphone service. An example of such a community would be the Zion Christian Church - I think they could make for a viable community based MVNO."
Chireka says the nature of SA telecoms is "cutthroat", and, added to the poor track record of MVNOs in SA, the question remains whether Orange has good prospects as the eighth provider entering the market.
Orange is relatively unknown in SA for now, she says, but the decision to launch its services during January, during the Africa Cup of Nations tournament, and subsequent steps taken to make its commercial mark "will give the company much-needed mindshare among South African consumers".
Perfect partner
Picking the right piggyback network operator - Orange's second primary consideration in launching as an MVNO in SA - is pivotal in determining the success or failure of the operator, confirms the IDC.
"IDC believes that a strong business case for Orange will also depend on its ability to secure a suitable partner to host its MVNO."
Chireka points out that Orange has four options in this regard - each with its own challenges.
She says SA's first mobile operator, Vodacom, does not have an existing policy that is pro-MVNO hosting, and has not openly expressed interest in entering the hosting market.
"Furthermore, Vodafone, the holding company of Vodacom SA, is a direct competitor of Orange on a global scale, and this may affect the willingness of Vodacom to host Orange as an MVNO. There is likely to be a conflict in customer targeting, as Vodacom and Vodafone have offerings similar to Orange's multi-country travel solutions, such as Vodafone Passport."
MTN, the second-largest cellular operator in SA by subscriber numbers and Africa's largest, presents a similar challenge in that Orange is MTN's biggest rival in the rest of Africa. "A partnership with MTN could potentially become untenable, as Orange's presence in SA can be viewed as direct competition to MTN."
The IDC points out that best practice dictates an MVNO should target a network partner that does not view it as direct competition.
However, Cell C - which entered an entirely duopolistic playing field in SA in 2001 - has shown a willingness and desire to remain in the hosting market. Chireka says, given the company's subscriber and revenue growth has been moderate, it has made extensive investments to improve its network reach and capacity.
"Cell C has focused mainly on the South African market and has no intention of expanding its presence beyond the South African borders. This implies, in the IDC's opinion, that there is less likely to be direct competition in terms of target customers, which Orange has identified as Orange and international customers coming into Africa."
That said, however, given the sheer size and nature of Orange, Chireka says Cell C may view Orange as a threat of new competition that could potentially take some of its customers in the long run.
Telkom's mobile arm, 8ta (and more recently Telkom Mobile - the operator's business mobile brand), was the latest entrant in the South African market in 2010. Chireka says the fourth operator has struggled to penetrate the market and win new customers.
"Furthermore, the company has been plagued by financial woes at its parent company.
"The operator is therefore in dire need of financial resources, which MVNO hosting can provide. The company is uncompetitive and is less likely to view Orange as a threat."
However, Chireka says best practice dictates that an MVNO host should have extensive investment in its own network capabilities and enjoy sound subscriber and revenue growth. "8ta has neither."
The most viable partners for Orange, concludes Chireka, would be Cell C and Telkom Mobile/8ta. "However, given the cons of each potential partner, Orange could also consider the acquisition of existing MVNOs Red Bull Mobile and/or Virgin Mobile to create the initial traction it needs in the local market."
Fundamental failure
Looking at SA's only other true MVNO, Branson's mobile foray Virgin Mobile SA, as a case in point, analysts illustrate how a new venture by Orange in SA could be similarly ill-fated.
When Virgin Mobile first entered the local market in 2006, says Goldstuck, it created a lot of buzz - but it has since failed to make any tangible change to SA's telecoms landscape.
"They talked a good fight, but this was not matched with the reality on the ground. The company has done nothing whatsoever to elevate competition in SA. It has amounted to not much more than a branding exercise."
Global research company Strand Consult has described the MVNO movement in the US as "one long series of catastrophes". Goldstuck says similarly, some would describe Virgin Mobile SA as a catastrophe. "This may be unfair, because they are surviving, but in terms of being a viable alternative [to Vodacom and MTN], one may as well use Cell C."
Africa Analysis analyst Dobek Pater says Virgin Mobile has had practically no impact on the local market. "If Virgin Mobile ceased to exist tomorrow, the two groups that would notice its absence would be Cell C - in terms of the wholesale revenue it gets from the operator - and Virgin Mobile's subscribers, of which there are less than 500 000."
Pater says he does not think SA's network operators even take Virgin Mobile into consideration when developing strategies.
"Initially it looked as if Virgin Mobile may do something different that would force the mobile network operators to react, but within it a year it became clear that it was more of a paper tiger.
"Unlike Cell C and 8ta (who decided to lead in the price war and forced Vodacom and MTN to react), Virgin Mobile's experiment with decoupling the phone from the service proved to be a flop, and its rebate system (10% back in airtime on the money you spend with the MVNO) was an insufficient attraction to attract a significant following."
Pater says the MVNO has also failed to leverage its relationship within the Virgin Group to create value. "For example, [the MVNO] coupled subscription plans with Virgin Active membership. Now Cell C is doing something similar through Discovery Vitality."
Marketing mark
While Orange has had a presence in SA's business sector via its business arm, Orange Business Services, since 2009, the company has up until now only been considering brand expansion in the local consumer market.
Having a strong, visible and widely recognised brand, say analysts, is another fundamental task for Orange to ace if it is to secure SA.
Goldstuck says Orange could be practicable in SA based on brand presence and marketing alone - although Crozier maintains this is not the direction Orange wants to target. "If Orange uses its entry as a marketing exercise, where the profits made from customers using the service are less important than the marketing mileage, it could work. Customer engagement would be the focus and Orange would therefore offer a more broad-based benefit set."
Pater says, at present, Orange is not a well-known brand in SA. "Whether it becomes a meaningful brand depends on its marketing abilities and the value it brings to subscribers.
"MVNOs often focus on market niches, therefore, the brand will need to appeal and have meaning to a select group of people - unlike the network operators targeting everyone in the market." He says, while the Orange brand is distinct in certain international areas, SA also has iBurst and Neotel using the colour Orange. "The colour is not unique here and may create noise, preventing the market from readily recognising and associating it with the Orange brand. Orange will have to implement powerful marketing."
Goldstuck says, while Orange is in effect not a brand in SA as it is in Europe yet, the company has the advantage of being able to rely on its international reputation. "Orange is not a fly-by-night operator that still has to prove itself."
The verdict
At the end of the day, the jury is still out on whether Orange's long-term dreams of establishing itself as a viable competitor in SA will be realised; analysts agree it will be no mean feat. Also, the consensus is that Orange will not be ripe for the picking anytime soon, and not until SA's regulatory framework changes drastically.
The IDC says Orange's prospects in SA are not all doom and gloom, but there are variables that will have to be worked through. "Orange's ability to successfully operate an MVNO model where others have failed [depends on various factors]. Orange's extensive and successful experience in hosting MVNOs will be integral to its success in SA."
This success, says the firm, will be underpinned by the group choosing its South African partner wisely, capitalising on its niche market - international customers - and improving its e-commerce model.
Pater says, if Orange is meaningful - a term he says is relative - to its target market and can survive in the market financially, then it will play a consequential role. "It depends on Orange's strategy and how large it ultimately would want to grow in the SA market.
"I do not think Orange will be particularly successful in SA as an MVNO. To date, the SA market has proved that MVNOs do not bring sufficient value (differentiation) to attract customers in sufficient quantities to make MVNO operations viable. Virgin Mobile has not been successful. Cell C's joint venture with Discovery Vitality just started, so the jury is still out. I do not know how the Red Bull offering is progressing, but this is not a true MVNO. Other entities that have considered launching MVNO operations in SA (eg retail shops) have to date opted not to do so, perhaps because they do not see a business case for it."
Ovum analyst Richard Hurst notes that Orange's decision to launch as an MVNO in SA has not been taken lightly - but, while the strategy has been in development for "a number of years, I don't think there will be any significant changes in the local landscape due to the fact that the current players are well entrenched in their respective markets."
For an MVNO to survive and thrive in the local market, says Hurst, it will need a strong brand and it will have to be able to stand on its own.
Goldstuck says it "would be great" for SA if Orange is able to circumvent the ditches that have encumbered the success of scores of other MVNOs, "but this is a rare phenomenon, worldwide".
In future, he says, when convergence materialises, the case for MVNOs will be a lot more viable, as all communications will be IP-based. "That will mean the existing backend infrastructure can be used to route, link and terminate calls without the need for [an MVNO's] own infrastructure.
"This is not something that will happen in the short-term - but it's something the future holds. Things can change and I am sure there are lots of people coming up with brilliant models for MVNOs. I have no doubt Orange itself has looked into a number of models."
Pater says there are no MVNOs in African markets - apart from Virgin Mobile in SA. "The markets are not yet ready for this type of a service provider."
Amid challenges and other failed ventures, however, Orange remains optimistic as to its outlook in SA. Crozier says the telco is "in no hurry" and will take time to plan, gauge local consumers and forge the right partnerships before launching an MVNO in SA.