SA's job recruiters face disruption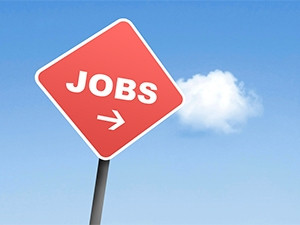 The South African digital recruitment space is facing disruption from international players entering the already tightly-contested market.
Foreign agencies such as LinkedIn are increasingly eating into the digital recruitment market, forcing local players to rethink their strategy.
German start-up company Jobspotting yesterday revealed it is entering the local market, seeking to "revolutionise the South African professional recruitment market". The company already has presence in seven countries - Mexico, Germany, UK, Austria, Spain, Hong Kong, and Singapore ? and has now sets its sights on SA.
"With the second-largest economy on the African continent, a rich and varied jobs market, and a growing tech and start-up scene, South Africa is a perfect country to begin this job search revolution," says Robert Sonnenberg, SA country manager for Jobspotting.
"Currently, however, it can be hard for job-seekers to find the right information about companies, industries and cities that interest them. By introducing data-driven insights to the South African recruitment scene, Jobspotting hopes to provide transparency and thus, to help South African job-seekers to drive their careers to greater heights," he adds.
He explains Jobspotting is a recommendations engine, rather than a search engine. "We aggregate jobs from several partner job sites, such as CareerJunction and PNet, and bring them all to one central point-of-access, saving the job-seeker the time and energy it takes to search through several portals.
"Once we have aggregated the jobs, they are examined by patent-pending technologies that use machine learning, semantics analysis, and our 'skills graph' to categorise and cluster jobs accordingly. We then suggest relevant jobs to users based on their skills, interests and locations," Sonnenberg points out.
This means job-seekers may discover jobs they wouldn't have found if they were expressly using keyword searches, Sonnenberg says. He adds this element of discovery is an important part of Jobspotting's 'explore' feature, which enables users to find out about the jobs markets, hiring trends, and in-demand skills in other cities or countries.
Locals unfazed
Local players are, however, unfazed by the entrance of Jobspotting into the South African market, seeing it as complementary rather than a threat.
Ernie Hipner, business development director at CareerWeb, says foreign companies tend to bring technology - which is always a disruptor - in a good way.
"We have seen many industries having to improve and change what they have previously done. So I feel these foreign companies have not so much invaded the local space, but rather added to the recruitment landscape," says Hipner.
He notes the South African recruitment industry has now had a fresh and new approach, which is not necessarily a bad thing. "I think it has benefitted end-users within the recruitment industry because local and foreign companies have provided the recruitment industry with more tools, improved service and value."
Joubert Botha, MD of JobVine, does not see any threat in Jobspotting, saying there is a need to differentiate between job aggregators, social media platforms and foreign job portals.
"Jobspotting is a job aggregator, of which there are plenty on a global scale - Indeed.co.za being the most notable in South Africa. Job aggregators should be used by job portals to drive job-seekers to your Web site - their exact purpose, so no threat.
"Social media platforms like LinkedIn should also be used to the advantage of your job portal by means of posting your vacancies on the platform with the idea to drive the typical mid-senior level job-seeker to your job portal to complete the job application process."
Healthy competition
However, Botha says foreign job portals, on the other hand, struggle to break into the South African market due to the competitiveness of the other well-established job portals. "Monster is a good example of such a case."
Angelique Robbertse, product and marketing manager for Job Mail, says the likes of LinkedIn and other professional networking and job searching sites are great mediums for job-seekers and even recruiters.
Meanwhile, Hipner believes that in the face of disruption, local players should pay particular attention to technology and innovation.
"We also need to employ a fresh new mind-set to traditional recruitment models. On the positive side for the local recruitment industry, we have a lot of knowledge and insight into our market, and how it works, so we can use that to our advantage. We understand local market conditions and culture," Hipner says.
From a job portals perspective, Botha suggests local players form strategic partnerships with the key role players in order to survive.
"Competition is good, because it drives innovation and it is the job-seeker that will ultimately benefit from an improved service," Botha concludes.