Providers look for room to manoeuvre
Hosted managed services is changing the game for customers and providers, with a shake-up looming due to saturation in the enterprise market.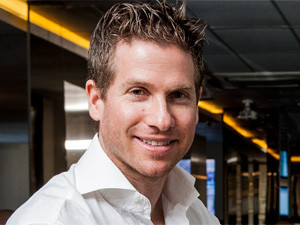 The managed services space is due for upheaval in the short to medium term and the main beneficiaries will be customers, specifically those in the mid-market. This is the view of Rob Sussman, joint CEO of Intergr8, who predicts that the move to cloud-based services is going to shake up the industry.
"We're seeing the saturation of available customers in the enterprise space, which means that the managed services providers (MSPs) are trying to move downstream because the mid-market corporate space is much bigger," Sussman says. "The mid-market space is definitely where the most excitement is."
The challenge for MSPs is that despite the potential in this segment of the market, customers expect the same services as large enterprises, but demand a delivery model more suited to their business. The biggest pressure here is on the cost side of the equation.
"We're dealing with a more educated customer who expects more than the delivery of generic services that meet certain SLAs," Sussman suggests. "Customers are exposed to global trends and information, and the question they are asking of local MSPs is: what additional value are you bringing?
"It's become a very competitive landscape, especially for MSPs offering hosted services, as they're competing with international providers. It has become commoditised and whoever can get the most scale will be able to drive the price down. The small providers and even some of the large players that aren't able to provide services to international standards will be in trouble."
Vertical specialisation
Sussman predicts the increasing shift to the hosted model, driven by customer demand, will continue to push the rise of 'anything as a service'. This is expected to move beyond basic services, like hosted e-mail, to higher-value services like storage and apps that MSPs will be expected to provide and manage.
JJ Milner, MD and founder of hosted infrastructure provider Global Micro, agrees with this view on vertical specialisation, saying his company is seeing more MSPs adopt this strategy. Typically, these providers draw on Global Micro's data centres to provide the underlying cloud services on top of which the MSPs add their vertical expertise.
"This allows the providers to offer additional services to their customers, with the smaller players being able to extend their offering and value-add to capture larger customers, without needing additional investment in infrastructure or skills.
"They're all profitable and all have a place under the sun, because they're offering the right kind of services," he says.
The most challenging aspect for MSPs is that the skills that they need are becoming more expensive and difficult to hold onto.

JJ Milner, MD and founder, Global Micro
"The most challenging aspect for MSPs is that the skills that they need are becoming more expensive and difficult to hold onto," he says. Those that use the likes of Global Micro's data centres are able to gain some advantage as they no longer need the IT resources to manage the basic cloud services.
This, he says, allows the smaller players to compete with the large providers that run their own data centre infrastructure. "I think there's a huge opportunity for mid-tier outsourcers who can now [compete] with the large outsourcers."
Market consolidation
Kevin Derman, cloud and hosting business unit manager at First Distribution, says consolidation in a number of MSPs can be expected in coming years.
"The reason is that the expectation of what an MSP does will change. They're currently still able to make a living by offering only Exchange or only backup, but they won't be able to do so in the future, because customers will demand a more complete solution," he says.
The MSPs that will survive are the ones that are constantly evolving their model.

Kevin Derman, cloud and hosting business unit manager, First Distribution
This does not preclude the possibility of vertical specialisation from some MSPs, but the prospect of consolidation may cause CIOs to hesitate committing to a provider for fear of having to change providers due to a market shake-up.
"The MSPs that will survive are the ones that are constantly evolving their model," he suggests.
Looking to expectations for the next year or two, Integr8's Sussman predicts that decreasing costs can be expected to be a major driver in the market. "But it's not just about providing a service at a cost that decreases over time or as the MSPs introduce efficiencies, which is why only the innovative MSPs will survive in the future.
"While there's a lot of opportunity and massive revenue drivers, the ones that aren't innovative are going to be made obsolete. We've already seen this in the local market, as some companies have liquidated or come under pressure. The consolidation has already started."
Milner, on the other hand, suggests there will be an increasing move away from purely SLA-based buying, as customers realise these do not necessarily fit their business.
"As customers gain a clearer understanding of what they want and as their needs change, I expect them to move from one vendor to another. We're already seeing a lot of migration of customers from other service providers."
Derman believes the opportunity for MSPs is in helping IT execs take charge of the BYOD and 'cloud sprawl' challenges.
"IT managers are going to look for services to limit this cloud sprawl, and MSPs have a part to play in assisting with that. I see this happening in one of two ways - either trying to manage all aspects of this for a company, or providing tools that limit access without limiting productivity," he says.