SAP partners to earn billions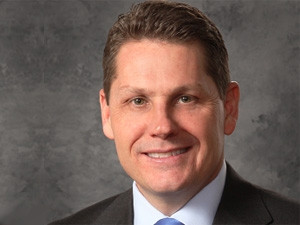 SAP partners will earn $220 billion in the next five years, with $70 billion of that attributed to partners in Europe, Middle East and Africa (EMEA), according to research by IDC.
This was said by Steven Birdsall, SAP COO and SVP of global ecosystems and channels, at the SAP Database and Technology Summit in Barcelona, Spain, this morning.
"Partnering is in our DNA at SAP," says Birdsall. He notes the IT market today means companies are forced to innovate or risk becoming irrelevant. "There is no way we can do this alone and have the level of domain expertise to take it to a global market without embracing a relationship with our partners."
Chano Fernandez, SVP and head of innovation sales at SAP EMEA, points out that by interacting with the company's hundreds of partners at this summit, SAP is in effect interacting with thousands of customers. He says SAP's vision is to be the fastest growing database company in the world, and it aims to grow three times faster than the market. "Our partners are key to achieving this."
Fernandez conceded SAP has not done a good job with training in the past, and says it is committed to now focus on data service and data management solutions.
Birdsall says 40% of SAP's current revenue comes from its partners, compared to approximately 6% a decade ago. "We've gone from a product that was really focused on ERP [enterprise resource planning] with a handful of partners, to a very broad portfolio of products, which means the engagement model with our partners has to be different."
A mark of a good company is how it leverages its own product and SAP is a good example of that, says Birdsall. "SAP runs SAP. I think the greatest testament that we can make as a company is that we drink our own champagne."
About 1 000 partners and analysts from around the world are attending the two-day summit.