2015 is year of state broadband rollout: Zuma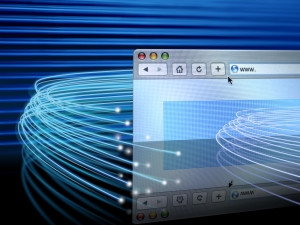 President Jacob Zuma this evening said government would focus on state-owned companies to unlock ICT and broadband potential to enhance SA's growth prospects.
Zuma was speaking during the annual State of the Nation Address (SONA), which marks the opening of Parliament. He said this year would see the first phase of broadband rollout, with government entities in eight municipalities to be connected in all provinces expect Gauteng, which is already rolling out a province-wide network.
This year, Zuma's address focused mainly on key socio-economic issues, such as the ongoing energy challenge and jobs creation. The president detailed a nine-point plan to enhance economic growth, which is likely to fall short of the 2019 target of gaining at 5%.
His interventions include private sector investment, the agriculture and ocean sectors, boosting state reform, unlocking the potential of small and medium companies, and beneficiating minerals.
Zuma also noted the "quest for alternative energy sources" is ongoing while he addressed the country as to what government would do to ensure Eskom was able to keep the lights on.
However, apart from a reference to ICT as a growth enabler and the announcement of the broadband project, Zuma made no other mention of the sector, which is in line with analysts' expectations. Analysts had hoped he would use the opportunity to address issues such as digital migration and spectrum allocation.
Last year, Zuma paid scant attention to ICT in SONA. While the president did mention the 37 000km of fibre-optic cable that had been laid by the private and public sectors in the preceding five years would be "significantly expanded in the years ahead", he provided no concrete details as to how this would be done.
The year before, he referred briefly to ICT, saying only that SA's broadband network would be expanded in a bid to reach universal penetration by 2020. Zuma also said tougher measures would be introduced to deal with copper theft, but did not spell these out.
Zuma's latest address was marred by allegations from members of Parliament that cellphone signals were being jammed in Parliament, delaying the start of this evening's SONA. After the point of order was raised, before the start of the eighth SONA, Parliament was momentarily suspended to allow the secretary to investigate the issue. Some 15 minutes later, cellphone signals were restored.
Several members argued the sitting could not continue until signals were restored. Adding his voice to the debate and calling for an adjournment until the network was restored was Economic Freedom Fighters (EFF) member Floyd Shivambu.
Zuma's speech was again disrupted by an EFF member, asking when Zuma would "pay back the money". It was about an hour before Zuma could resume his address, after a heated exchange of words that resulted in EFF leader Julius Malema among others being ejected from the chamber, and the DA storming out.