Google reveals most watched videos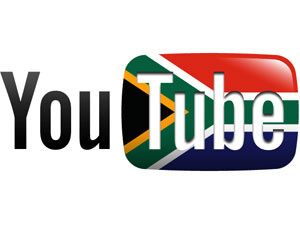 Google has today revealed the most watched YouTube videos in 2014, noting both local and international trends.
Politics featured prominently in SA's activity on the video sharing platform, according to the tech giant. In a statement issued today, Google said: "Taking a look at South African favourites for 2014, politics played a huge part in our collective consciousness with Julius Malema causing a stir in parliament and reacting to the State of the Nation address, the EFF taking on Jacob Zuma and the DA making a statement with their Ayisifani advert.
"We were also captivated by Oscar Pistorius and what possibly happened the night Reeva died".
Top 10 Videos watched in SA in 2014:
1. Noko vs Izikhothane by Ramscomics
2. Oscar Pistorius Animation: The night Oscar killed Reeva Steenkamp by enewschannel
3. Julius Malema speech causes a stir in parliament by News24Video
4. Caught On Camera: Snake Devours Crocodile After 5 Hour Battle by barcroftmedia
5. ANC Ayisafani - DA TV ad by DAParliament
6. Mutant Giant Spider Dog (SA Wardega) by wardegasa
7. EFF takes on Zuma in Parliament by sabcdigitalnews
8. Julius Malema reacts to SONA 2014 in parliament by sabcdigitalnews
9. Bars & Melody - Simon Cowell's Golden Buzzer act by BritainsGotTalent09
10. Look Up by Gary Turk
Top 10 channels in SA:
1. PewDiePie
2. Trevor Noah
3. WatchMojo.com
4. CollegeHumor
5. beyonceVEVO
6. EminemVEVO
7. eNCAnews
8. TheEllenShow
9. KatyPerryVEVO
10. SABC Digital News
Top 10 music videos watched by South Africans:
1. Nicki Minaj - Anaconda
2. Chris Brown - Loyal ft. Lil Wayne, Tyga
3. Katy Perry - Dark Horse (Official) ft. Juicy J
4. Mxit South Africa - HappySouth Africabrought to you by Sunlight and Mxit #ShareTheHappy
5. Jason Derulo - "Wiggle" feat. Snoop Dogg (Official HD Music Video)
6. K.O (Feat. Kid X) - Caracara (Official Music Video)
7. Iggy Azalea - Fancy ft. Charli XCX
8. Shakira - Can't Remember to Forget You ft. Rihanna
9. Chris Brown feat. Usher & Rick Ross - New Flame
10. Taylor Swift - Shake It Off
Global outlook
The top videos for 2014 based on views, shares, comments and likes collectively have hundreds of millions of views, according to Google.
Top trending videos for 2014:
1. Mutant Giant Spider Dog (SA Wardega) by SA Wardega
2. Nike Football: Winner Stays. ft. Ronaldo, Neymar Jr., Rooney, Ibrahimovic, Iniesta & more by Nike Football
3. First Kiss by Tatia PIlieva
4. The Voice IT | Serie 2 | Blind 2 | Suor Cristina Scuccia - #TEAMJ-AX by TheVoiceOfItaly
5. iPhone 6 Plus Bend Test by Unbox Therapy
6. Bars & Melody - Simon Cowell's Golden Buzzer act |Britain's Got Talent 2014 by Britain's Got Talent
7. Budweiser Super Bowl XLVIII Commercial - "Puppy Love" by Budweiser
8. Devil Baby Attack by DevilsDueNYC
9. Goku vs Superman. Epic Rap Battles of History Season 3. by ERB
10. 10 Hours of Walking in NYC as a Woman by Street Harassment Video
Top 10 music videos:
1. Katy Perry - Dark Horse (Official) ft. Juicy J
2. Enrique Iglesias - Bailando (Espa~nol)ft.DescemerBueno, Gente De Zona
3. Shakira - Can't Remember to Forget You ft. Rihanna
4. Shakira - La La La (Brazil 2014) ft. Carlinhos Brown
5. Jason Derulo - "Wiggle" feat. Snoop Dogg (Official HD Music Video)
6. Iggy Azalea - Fancy ft. Charli XCX
7. Sia - Chandelier (Official Video)
8. Taylor Swift - Shake It Off
9. Meghan Trainor - All About That Bass
10. Nicki Minaj - Anaconda