Business IOT trends influence printing technology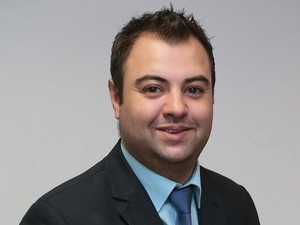 People have been talking about the death of the printer and a paperless office for years, but that won't be happening anytime soon. The percentage of content being printed is decreasing. However, there is so much more content available to both businesses and for home use, that printing is still very relevant today.
This is according to Kevin van Wyk, category manager for inkjet printers at HP, who says although people are printing less as a percentage, the actual printout rate has increased due to the increasing information to be printed.
"The content that people have to print has increased substantially, for example, whereas in the past businesses were printing 10% of a billion pages, now they're printing 5% of 2.2 billion pages, due to big data and the need to download information from different sources such as mobile phones etc," he explains.
Lee-Ann Letcher, product manager at Canon SA, says while everyone thought print was slowly becoming obsolete, this is not true. It has just merely changed.
Printing companies, such as Canon, have now moved beyond providing innovative technologies to providing an all-rounded digital service that empowers businesses with solutions that are geared to help cut the cost of key processing information, through increased automation and digitisation of paper-based administration.
"Even in this data-centric, digital era, print still has a place. Today, companies process and store massive volumes of documents. These documents, whether printed or digital, lie at the heart of every organisation," explains Letcher.
Van Wyk says the four main trends that determine the type of technology to be found in today's printers are security, mobility, big data and cloud services, as these influence digital transformation in the workplace.
"Security on printers has become a key concern for all businesses, anything that's on a network can be hacked, your printer, PCs, and even some air conditioners which are on an organisation's network. A printer is probably even more vulnerable," he notes.
He adds printing security is of vital importance and printers should be installed with key security features which provide PC-level security.
"The latest security technologies such as the HP Sure Start ensure that as soon as the printer detects an intrusion it shuts itself down, sends a notification and reboots in a safe mode," he says.
Van Wyk points out hard-drive encryption on a printer is also very important so that if someone steals your hard drive they won't be able to access the information it contains.
"Another important security factor is whitelisting on printers as this checks the firmware that is passing through the printer, and if it identifies an intrusion or malware it shuts down the machine and sends the administrator a warning signal," he reveals.
Rayner Botha, product manager at Canon SA, says printer security is at the forefront now more than ever before because people are not just printing but they are also scanning, saving documents on cloud and retrieving the information later. Therefore data must be encrypted.
"Secure data storage, data loss prevention and the protection of sensitive information are high on the agenda for all companies against the backdrop of stringent legislation around the storage and sharing of personal and confidential information.
Measures for compliance with legislation to prevent data loss and ensure confidentiality should be implemented across a broad range of technologies. This includes network connected copiers, printers and multi-function devices, asserts Botha.
He adds cloud print technology and mobility have become an influential trend in printing as with the cloud, information sharing has never been easier, even with large files.
"This growing mobile workforce calls for devices and solutions that empower productivity on the go, and from wherever, therefore printer manufacturers have had to innovate and quickly respond to this need.
"People change how they save their documents and by using apps on smart devices, they can access, save and print information without being anywhere near their printer," he continues.
Botha says among the major changes over the years is the ability of printers to connect and share documents using the cloud, and then print from any location, using any Internet-enabled device.
Van Wyk says if you look at the trends impacting businesses as a whole, mobility and cloud are high up in the list, therefore printers should have capabilities that allow users to access their printer from a smartphone.
He adds big data is another trend that has influenced the direction printers are taking.
"Accessing big data from a printer is very important, not only to acquire data from a printer but printers should also be able to create some data points. For instance, when we are scanning information, the printer should be able to archive, store and allow easy retrieval of such info, he concludes.