Rica needs greater transparency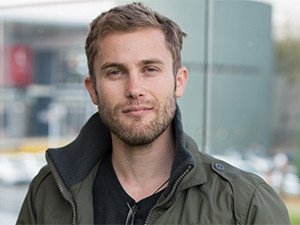 There is a need for greater transparency around communications surveillance in SA, said Murray Hunter, researcher and organiser for Right2Know Campaign, speaking at the ITWeb Security Summit 2016 in Midrand yesterday.
According to Hunter, there are loopholes in the Regulation of Interception of Communications and Provision of Communication-Related Information Act (Rica) that are leading to surveillance abuse by intelligence agencies.
Rica makes it compulsory for everyone in South Africa to register their cellphone number.
The UN Human Rights Committee 2016 report noted concern about the relatively low threshold for conducting surveillance in SA and the relatively weak safeguards, oversight and remedies against unlawful interference contained in the Rica Act, said Hunter.
Rica requires intelligence agencies to approach a 'designated judge' if they want permission to intercept a person's communications, he noted.
However, there have been a few reported incidents where intelligence agents faked a warranty for the judge to sign which led to illegal access of information - contravening the Rica Act, he added.
Hunter gave an example of suspended crime intelligence cop Paul Scheepers, who is facing charges for using phony warrants to intercept metadata and spying on several individuals.
Therefore, the judicial protection is not sufficient if it's possible for people to submit a fake warrant, he said.
Also, because the inspector general of intelligence position is vacant, there is no one with legal authority at this office to act on reports of abuse of power, he added.
According to Hunter, Right2Know has also seen a lack of transparency and independence from the government for privacy watch dogs.
"That there are problems with the broader implementations of Rica is not new." Following a series of spy scandals in the intelligence structure in the 2000s, the then minister of intelligence established a commission of inquiry, said Hunter.
The mandate was to look into whether the intelligence community was operating in line with the Constitution regarding surveillance, he added. The investigation discovered evidence of significant surveillance abuses within the agency and that it lacked transparency on how Rica is administered, noted Hunter.
He believes going forward, South Africa must take a closer look at legislation and policies pertaining to the right to privacy. Also, it must draw up a legal, technical and political framework that will take a stand against mass surveillance and privacy abuse, concluded Hunter.