Polycom first to market with voice solutions for Microsoft's new Office 365 Cloud PBX
* Polycom is the only vendor to offer comprehensive voice solutions portfolio that addresses both desktop and conference room needs.
* Polycom VVX business media phones offer the rich feature set that new Microsoft Office 365 customers will be looking for.
* Polycom RealPresence Trio smart hub will provide state of the art conference room experiences for Office 365.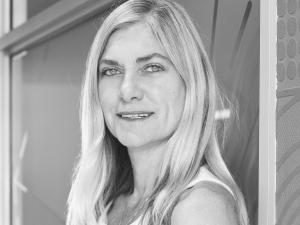 Building on the strength of a decade-long relationship, in December 2015 Polycom announced that its voice desktop and conferencing portfolios will be the first that support and interoperate with the Microsoft Office 365 Cloud PBX services.
Organisations migrating to Office 365 will be searching for voice solutions that meet or exceed those they currently experience on traditional PBX lines; Polycom's solutions portfolio uniquely addresses the needs of new Office 365 Cloud PBX service customers with rich collaboration features that work both on the desktop and in the conference room.
The Polycom VVX business media phones are the first Open-SIP interoperability phones to support Office 365 Cloud PBX services, giving customers the key additional features that they have been looking for including a touchscreen interface, intercom, group paging and a shared line experience.
Gail Holt, MD of local Polycom Distributor, Hardware.com, comments, "Polycom is currently the only phone that is supported with SfB online ensuring a completing plug-n-play experience. The Skype for Business Edition VVX phones come ready to install with Office 365 and Skype for Business right out of the box."
Holt continues: "With five major software releases of ongoing Skype for Business and Microsoft Lync feature development on VVX phones to date, no other vendor matches Polycom's user experience and range of features in Microsoft UC environments. Add Office 365 Cloud PBX services support powered by Skype for Business Online (with Polycom UC Software 5.4.0A) and you can see why customers turn to Polycom for deployment flexibility, investment protection, ongoing innovation, and voice clarity that is 2-4 times better than ordinary phones."
The recently announced Polycom RealPresence Trio, the first smart hub for group collaboration that transforms the iconic three-point conference phone into a voice, content-sharing and video system that can fit into any team environment, will provide a state-of-the-art conference room experience for businesses of any size.
"Our relationship with Polycom has provided our customers with innovations that have allowed for the highest quality in human collaboration across the world," said Giovanni Mezgec, General Manager of Applications and Services Marketing at Microsoft. "Polycom solutions, like the Polycom VVX business media phones and the Polycom RealPresence Trio, already interoperate with Skype for Business and will provide enhanced desktop and conference room applications that will offer a superior user experience for our Office 365 Cloud PBX customers."
Polycom's portfolio includes more than 40 existing voice, content collaboration and video solutions that deeply integrate with Skype for Business/Microsoft Lync and are qualified by Microsoft. Polycom also remains the only industry partner to offer Skype for Business conference phones. Currently, seven Polycom VVX media phone models come pre-configured with Skype for Business and the RealPresence Trio smart hub will be the first to offer deep integration across multiple UC platforms including Skype for Business and Microsoft Lync that will allow for industry-leading conference features. For more information about Polycom's solutions for Skype for Business, visit Polycom.com.
"We are witnessing a disruptive technology transformation that continues the trend of the demise of traditional PBX's," said Ashan Willy Senior Vice President, Product Management & Worldwide Systems Engineering at Polycom. "The new cloud-based communications services from Microsoft are truly game changing and Polycom is proud to participate in this journey to provide the richest, highest quality and most natural solution in the industry."
Availability
Polycom VVX business media phones (Skype for Business edition) and RealPresence Trio smart hubs are shipping today. "Locally the RealPresence Trio is still going thorough ICASA approval; but we hope to have availability before Q2 . The VVX handsets are orderable now," concluded Holt.