Mobile money booming in Africa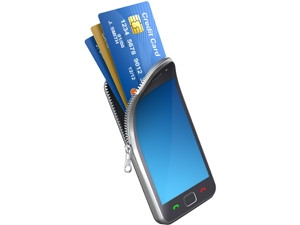 GSMA's Global Mobile Money Adoption survey for 2012 revealed that 224 million transactions, totalling $4.6 billion, were processed on mobile money platforms in four African countries in one month.
The survey by GSMA analyses the state of the mobile money industry in 2012, and shows considerable growth in the number of active mobile money users. More than 30 million people undertook 224.2 million transactions totalling $4.6 billion during the month of June 2012 alone. This exceeds the 196.3 million transactions performed by Paypal customers on average each month during the third quarter of 2012.
However, the survey does not give the total amount and value of mobile money transactions for the full year 2012.
"The social impact of mobile money is already well documented, and our report last year offered the first global benchmarks on how many customers were using mobile money," said Chris Locke, managing director, GSMA Mobile for Development.
Data within the report gives insight into the contribution of mobile money to financial inclusion globally. There are now more mobile money accounts than bank accounts in Kenya, Madagascar, Tanzania and Uganda, and more mobile money agent outlets than bank branches in at least 28 countries.
According to the survey, in some countries the total value of mobile money transactions is equivalent to a significant proportion of the country's overall GDP. In June 2012, it was equivalent to more than 60% of GDP in Kenya, more than 30% of GDP in Tanzania, and more than 20% of GDP in Uganda.
Local contrast
Looking at the mobile money industry in SA, there is a vast difference in adoption, with figures reflecting the contrast with other African nations.
Vodacom and Nedbank's mobile money service, M-Pesa, was introduced to the South African mobile market in 2010, but struggled to gain momentum. By November last year, 1.2 million South Africans were signed up for M-Pesa.
SA's strict banking regulations have been cited has one of the biggest hurdles for mobile money to achieve success in the country. The Financial Intelligence Centre Act (FICA) serves as a substantial barrier, as many informal traders do not want to go through the process, or cannot justify the administration of FICA, without sufficient customer demand.
WIZZIT CEO Brian Richardson says the South African market has also grown up with a "card" paradigm and has a well-developed card-acquiring infrastructure.
"This is not typically the case in other emerging markets where the opportunity of 'leap-frogging' the card paradigm is much more real. A mobile acquiring infrastructure for a start can be deployed at a fraction of the cost."
He believes that in SA, mobile will always be supported by card, or vice versa, so it will be difficult to ignore the card completely. "We have believed that the two channels can work together. The challenge in SA remains at the unbanked level and much work remains to be done, and mobile can certainly play a role in this."
Mobile Money Africa 2013
Richardson, along with other industry players from the African continent, will host presentations at Mobile Money Africa, in Johannesburg, from 28 to 29 May.
Director of Mobile Money Africa, Emma Pearce, says the mobile money industry in SA continues to reinvent itself and innovate its offerings. "The event will challenge preconceptions regarding mobile money in Africa and introduce innovators driving the marketplace forward."
Other speakers to host presentations at Mobile Money Africa:
* Betty Mwangi-Thuo, chief officer of new products, Safaricom
* Habil Olaka, CEO of Kenya Bankers Association
* Albert Matongela, leader of the Southern Africa Development Community Bankers Association Payment Project, FNB Namibia
* Francis Matseketsa, EcoCash executive, Econet Services
* Ngoni Simelane, head of technology and innovation at Beyond Payments, Standard Bank
* Eli Hini, mobile money commercial senior manager, MTN Ghana
* Vanesha Palani, head of channel management at Nedbank Digital
* Lowell Campbell, branchless/agent banking, Standard Bank Africa
* Yolande van Wyk, CEO of eWallet Solutions, FNB Retail
* Charles Inwani, regional cash and voucher programme officer, United Nations World Food Programme