App helps parents find au pairs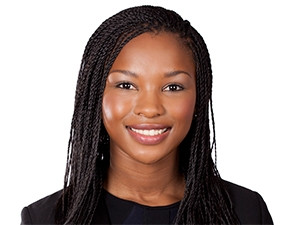 Johannesburg-based start-up AuPair Express has launched an app that aims to alleviate issues faced by parents in finding quality childcare.
The app is an extension of its one-year-old Web-based platform, which gives parents access to pre-screened and first-aid-trained au pairs and babysitters.
According to Ziyanda Nqebelele, founder and CEO, the application helps parents find a reliable person to babysit their children. "Au pairs are available around the clock, especially in emergencies or short notice events such as meetings, impromptu social events, or over the weekends. Parents can access au pair profiles, request an interview or book an au pair to take care of their children in their absence."
The app allows parents to search or view au pair profiles based on their location using Google Maps. Users can request interviews with potential au pairs before confirming a booking.
"Once a parent shortlists a profile and requests an interview or makes a booking, the au pair gets a notification and can choose to either accept or reject the request. Parents can book the au pair for as much or as little time as required, with a minimum booking period of two hours. They can also book the same au pair each time they need extra help," explains Nqebelele.
The app uses an in-app third-party payment system and the company charges a percentage on each successful booking. It covers Pretoria and Johannesburg, with19 listed au pairs so far.
"Au pairs do not pay to be listed on the app; however, we have a fixed employment price calculated by the app upon booking confirmation, and it's the same rate for all au pairs. From that fee, we take 20% for facilitating the process and the rest goes to the au pair.
"We are currently trying to grow our footprint in Johannesburg, and have some expansionary plans within SA; we currently do not work outside SA but hope to do so in the near future," she says.
Au pairs are listed only after references, background and criminal records have been checked.
Despite the company doing first-hand background checks and pre-screening, Nqebelele urges parents to take necessary precautionary steps when employing au pairs. "We are an intermediary that connects parents with au pairs. Users should take the precautionary measures they deem fit in bringing people into their home," she explains.
The app can be downloaded via the Android and iOS app stores.
The app works similar to the Web-based platform, Abacuz, launched earlier this year, which also helps parents find reliable and trustworthy au pairs.