TGI introduces survey delivery tools to SA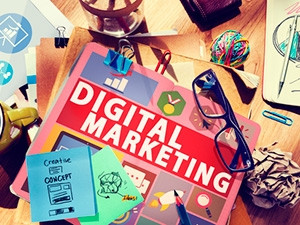 Kantar Media's Target Group Index (TGI), licensed locally to Ask Afrika, plans to introduce survey delivery software tools to SA, to provide advertisers, marketing and media agencies with a better understanding of their markets.
TGI provides marketing, advertising and media industries with a tool to measure consumer product and brand consumption, attitudes and media usage.
The studies are used by brand owners, agencies and media for a range of purposes, including consumer profiling, brand positioning, identification of target audiences and media planning and buying.
One of the new tools is the TGI Target Snapshot, a Web app designed for advertising, marketing and media agencies, to quickly and simply access and understand key insights regarding a product or brand's consumers, says Ask Africa.
Another tool is the TGI Clickstream, with the addition of metered consumer mobile behaviour which is used for consumer profiling, it adds.
"These innovations, combining online and offline data, will provide marketers with key brand insights at their fingertips, and the beauty of TGI is its ability to tie up with existing measurement currencies in South Africa. TGI will integrate seamlessly with these currencies," says Geoff Wicken, head of TGI International at Kantar Media.
"The current challenge in the industry is that marketers are walking into completely uncharted territory, dealing with completely new currencies. The challenge is to adjust to a new and more truthful picture of South Africa's environment, and TGI supports and enables this by integrating seamlessly with these currencies," says Maria Petousis, director at TGI.
Petousis says the new tools will help with the delivery of effective marketing campaigns for companies, allowing trading desks to access data from multiple sources.
"Any brand which has a pulse on today's changing consumer needs is empowered to build strategies based on credible research insights, which are a differentiator in today's marketplace, says Petousis.
TGI's consumer insights, coupled with its latest tools, offer solutions that mean industry stakeholders can identify and reach their target audience or market with confidence, says Petousis.