Wits prof joins energy-conscious start-up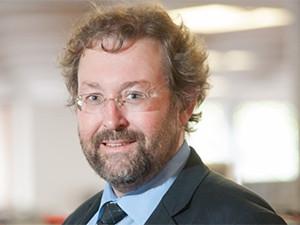 Technology start-up PowerOptimal has appointed professor Ian Jandrell, dean of the Faculty of Engineering and the Built Environment at the University of the Witwatersrand, to its board.
PowerOptimal says the appointment of Jandrell as an independent director brings a balance to the board that will enable the company to increase its growth and steer its strategy going forward.
The local start-up claims it has come up with an energy solution that can reduce power demand in South Africa enough to counter load-shedding.
PowerOptimal co-founder and CEO, Sean Moolman, says the main reason South Africa has load-shedding is because the energy grid cannot cope with peak demand by homes and businesses. His company's technology, PowerGuard, reduces peak power needs by automatically managing non-essential loads like geysers, air-conditioning and underfloor heating, and shifting the power needs for these to another time.
Moolman says if used widely enough, the shifting of electrical loads can put an end to stage one load-shedding.
"Think of it as a highway - at peak times, the traffic bottlenecks, leading to huge traffic jams. Yet at other times, the road is completely empty. Wouldn't it be great if we could spread out highway-use so that traffic is always flowing but never congested - regardless of whether it's day or night?" he explains.
Moolman says electricity is the kind of product that has to be used at exactly the same time as it is produced. This causes a "use it or lose it" situation which he says can lead to wastage which the consumer cannot always afford.
Jandrell says often it takes a crisis to allow really innovative solutions to surface.
"One of the reasons why I am really so delighted to be a part of PowerOptimal is that this is a company that has developed and proven a really effective and high-tech way of dealing with the energy supply crisis we face. Of course, this technology has a crucial role in any electrical system. I look forward to walking a path with this innovative and entrepreneurial outfit."
Jandrell is also a personal professor in the School of Electrical and Information Engineering at Wits, where he holds the CBI-electric Chair of Lightning. He is associate editor of the Journal of Lightning Research and a member of the Scientific Committee of the International Conference on Lightning Protection. He is a registered professional engineer and has won numerous awards, including the SAIEE's premier award - the President's Award.