BSA appoints president, CEO
Victoria Espinel has a wealth of knowledge in intellectual property and trade issues, says BSA.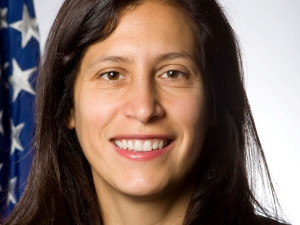 BSA - The Software Alliance has named Victoria Espinel as its president and CEO, effective 3 September.
"We are thrilled to have Victoria leading BSA forward in an important phase of growth and evolution for the software industry," says BSA board chairman Pascal Di Fronzo, senior VP and general counsel of Autodesk.
"Victoria brings an extraordinary wealth of expertise on key issues at the intersection of trade policy, market access and IP protection. She has served with distinction in Democratic and Republican administrations, most recently as America's first intellectual property enforcement co-ordinator and previously as senior counsel then assistant United States trade representative for intellectual property and innovation. She is a proven leader who has earned the respect of policymakers in the United States and around the world. She will be an outstanding advocate for our industry."
Espinel says: "I am looking forward to working closely with BSA's member companies to ensure markets around the world provide the enabling environments necessary for technology innovation to continue flourishing.
"Software drives growth and productivity in all sectors of the global economy, and it enriches modern life. BSA will continue to be a forceful and effective advocate on issues central to the next phase of the industry's growth as rapid changes in the digital landscape create new opportunities and policy priorities."
Adds Di Fronzo: "Victoria is recognised around the world as a pre-eminent leader on intellectual property and trade issues - not just because of the positions she has held, but also because she is viewed as a knowledgeable, trustworthy, honest broker.
"She understands well where the balance of public interests lies as technology innovation continues to transform the international marketplace and enhances our increasingly digital society. She will be a significant asset for the software industry as its chief spokesperson and advocate."