Ster-Kinekor completes digital conversion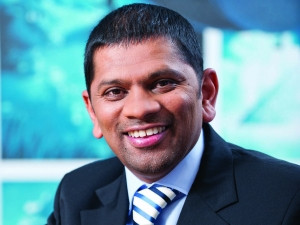 Ster-Kinekor Theatres has completed the digital conversion of its sites across SA, the company said in a statement today.
"The updated global cinema technology has been installed at over 400 cinema screens countrywide to give audiences the best possible movie viewing experience."
Ster-Kinekor CEO Fiaz Mahomed says the company's digital rollout is its single largest investment. "The process started in June this year, and we are delighted to announce that the conversion of our final South African cinema in Kimberley was completed this week."
Mahomed says, as far as the company knows, its conversion was "the fastest successful digital conversion process for any cinema chain of its size anywhere in the world". Ster-Kinekor continued to run its operations during the upgrade.
"Another first for Ster-Kinekor was the national release of the latest Marvel blockbuster, Thor: The Dark World, only in digital format," says Mahomed, adding this is the first film to be released solely in digital when it opened earlier this month.
Ster-Kinekor says digital technology has profoundly transformed the cinema viewing experience. "The picture quality and clarity of the image is considerably improved while the surround sound has also been upgraded."
Mahomed says the company's digital sound ranges from Dolby 5.1 to Dolby Atmos. "Our digital footprint also includes our new IMAX Experience at Gateway in Durban, with IMAX's customised theatre design and digital sound system."
Another benefit the upgrade brings, says Mahomed, is the screening of more major blockbuster titles from both the Hollywood and Bollywood studios, on the same date as their international release and at more cinema complexes. "The ease of digital projection also gives us the opportunity to expand this to more niche film titles."