Using data science to resolve global challenges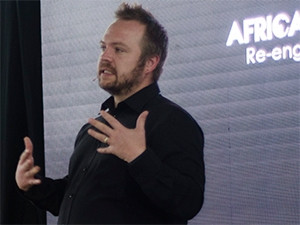 Many of the world's socio-economic problems can be resolved through effective application of algorithms, cloud, IOT, and data, fused with the wealth of available knowledge around us.
This is according to Alain Dormehl, Data Solutions architect at Microsoft, speaking yesterday at the Africa Data Forum conference in Johannesburg.
Although there is no one approach to solving world problems, data science looks to build models that capture the underlying behaviour of complex systems, so that these models can be codified into working applications, Dormehl explained. These applications theoretically seek solutions to existing global problems, such as poverty, famine, crime etc.
"Understanding what the pillars are that drive poverty can enable data scientists to use technology to alleviate poverty. Lack of education is one of those pillars, and schooling systems are now trying to understand a pupil as an individual, through using predictive analytics to determine how school pupils are coping at school. This is achieved by studying patterns of their performance the entire schooling career," he explained.
He made reference to Microsoft's partnership with the Tacoma Public School District in Washington, US which uses predictive analytics to identify students that are likely to disengage and ultimately drop out of school. The school uses cloud computing platform, Microsoft Azure, which equips teachers and administrators with data that empowers them to help more students succeed.
As a result of using these cloud technologies, the district has already seen an improvement in graduation rates from 55% in 2010 to 82.6% in 2016, said Dormehl.
"By using algorithms to run an analysis on a pupil's marks, class attendance, behavioural patterns, you can tell when a pupil has a high propensity of dropping out of school, and if the pupil is experiencing educational problems, this will be reflected in the available data. The education team at school can then intervene and find out how they can assist a pupil," asserted Dormehl.
Microsoft, he continued, is trying to get an uptake of similar projects in SA as it is actively engaging with the education departments and private school institutions. The focus is on uplifting the education system, and ensuring that scholars from disadvantaged communities receive the right support to enable them to successfully complete school.
"There isn't a single vertical that doesn't get touched by the system of using technology to seek solutions to global problems. Other industries have also come to the realisation that data-driven business decisions are the only way to go forward. Using predictive analytics enables us to try and forecast when these problems can occur," he added. "Data science can assist in better understanding when, where and how much we need medicine. We can also access and study patterns on precursors leading up to an epidemic, to enable governments to prepare themselves before the epidemic strikes."