Business moves to cloud convergence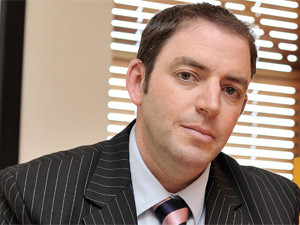 Companies of all types, sizes and industries have adopted cloud convergence solutions, as the world moves from the PC era to the cloud era.
So said Sean Wainer, country manager for Citrix Systems, speaking yesterday at the ITWeb Cloud Computing Summit, in Bryanston.
According to Wainer, the PC era was IT-centric, capex-driven and characterised by IT maintenance and long lead times. "During this era, IT dictated everything on users in order to maintain control," he said. On the other hand, the cloud era is user-centric, opex-driven, on demand and is driven by innovation.
For Wainer, cloud convergence brings infinite scale, elastic efficiency, as well as best-in-class economics. "With cloud convergence, organisations can increase agility and IT service delivery with automation and self service. Organisations also gain flexibility by extending resources to private and public clouds while reducing costs by dynamically scaling to meet capacity and resource requirements. It also enables organisations to ensure security, compliance and control, from data centre to cloud."
According to Wainer, the top drivers for cloud computing are improving IT service, increasing speed of deployment, enabling innovation, saving on capex, as well as greater flexibility and agility.
Business and IT leaders are attracted to the business case of cloud computing, said Wainer. They believe that, with cloud computing, they can innovate and grow faster while the business saves money, and that's a win-win, he noted.
"For CFOs, they say cloud computing could be a significant cost reduction for the organisation, while IT directors believe cloud means they will have time to focus on more strategic initiatives; developers also believe that, with cloud, they could be able to do some really neat development."
Wainer also pointed out that multiple cloud strategies provide flexible options for organisations; however, he advised that they balance cost and scale with security and control.
Before embarking on the journey to the cloud, he says enterprises must assess objectives, requirements, existing investments and readiness of the organisation. "After making the assessments, they should create a well-designed strategy and plan that leverages existing resources as well as new private and public cloud services."
Finally, he noted, they must build, test and roll out a solution starting with simple workloads to ensure the platform and automated operations meet business expectations.