Bringing new concepts to infosec
Young professionals with an interest in developing their infosec skills, meeting with like-minded individuals and gaining access to experts in their fields attended phase one of the inaugural #SS17HACK, to be held at ITWeb Security Summit 2017.
The preselection process, Ideathon, took place in Tshwane on 22 April.
The overall theme, "Innovation in Security", challenged disruptive innovators to build the most secure systems possible, as well as explore new innovative mechanisms for the security sector.
The day kicked off early with over 40 aspiring 'hackers' arriving from different parts of Tshwane, Ekurhuleniand the Northern Cape.
Their mandate was to spend time learning from experts on topics such as Twitter intelligence, malware threats, ethical hacking and integrating secure coding into the SDLC.
They were also given the opportunity to mingle with infosec minds such as Manuel Corregedor of Telspace Systems, Nithen Naidoo of Snode, Ivan Burke and Francois Mouton of CSIR, Ashley Anthony of Isazi Consulting, and Grant Thompson of MTN.
They later presented their ideas to this panel.
During the ethical hacking session, presented by the CSIR, students got a snapshot of what happens online in any 60 seconds, as well as the number of data breaches over the same period. Over seven billion data records were lost or stolen since 2013, over four-and-a-half million daily and 52 per second.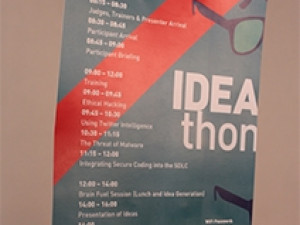 These take place across industries but are more prevalent in the retail and financial sectors. Attendees delved into the types of hackers out there, what phases hacking goes through and the questions ethical hackers need to answer.
info|Guardian then provided students with a session on SDLC.
Snode Twitter Intelligence Challenge, the next presentation of the morning, exposed how intelligence gleaned from Twitter has been used to track criminals, prevent potential terrorist attacks and monitor its users.
Snode also revealed some data pertaining to the real agenda behind the recent #feesmustfall campaign.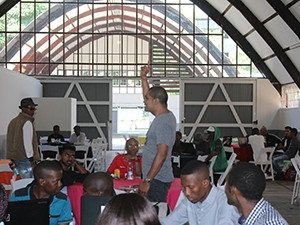 The students were exposed to the challenges associated with using such data to correctly predict patterns and come up with creative and innovative ways to apply possible solutions.
The malware threat presentation by Telspace Systems drew attention to: what is malware really, are the current anti-malware products working and how they work.
The afternoon was all about innovation, new ideas and concepts, with nine teams represented. Their ideas ranged from social media education to new voting techniques, facial recognition to artificial intelligence, and machine learning, all from a secure foundation.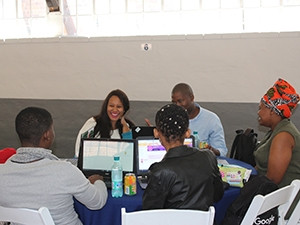 Only 30 of the over 140 registrants to #SS17HACK will be chosen and will further develop their concept, under the guidance of experts, at the main event on 16 and 17 May.
From ideas to reality
Judges and mentors at the event had this feedback for the up-and-coming infosec professionals:
Ashley Anthony of Isazi Consulting noted: "One of the most important quotes that I think the students should think about based on the presentations that we heard comes from Albert Einstein: If you can't explain it simply, you don't understand it well enough."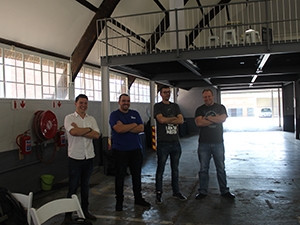 ITWeb's Ivan Regasek said: "The participants seemed to grasp the various security concerns presented. The problems addressed were largely on point, and ideas generated ranged from good try to brilliant. I trust the problems tackled will give food for thought to the security community at the event, and am much looking forward to the experienced community guiding the ambitious contestants towards hopefully creating real solutions."
Manuel Corregedor of Telspace Systems said: "It was really great to meet students with different backgrounds and skill sets in IT. There were some really great ideas and it was good to see some attendees proposing solutions that could be used to better protect the end-user, through the use of technologies such as browser extensions, blockchains, artificial intelligence, mobile applications and biometrics. I am really looking forward to the hackathon, where we will see these ideas come to life and possibly change the world."