Two SA women shine as WEF tech stars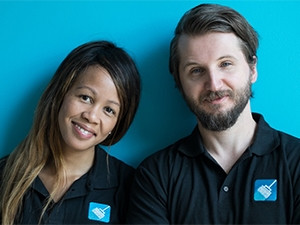 The World Economic Forum (WEF) has selected six women as Africa's Breakthrough Female Tech Entrepreneurs of 2017, two of which are South African.
The winners are joining the 2017 World Economic Forum on Africa, taking place in Durban. The six women will contribute to discussions and help generate action plans that boost entrepreneurship in Africa.
"The search was initiated to demonstrate the positive role women are playing in helping drive growth, create employment and prepare the region for the Fourth Industrial Revolution. Of the hundreds of entries received during the search, judges were able to manage the unenviable task of selecting only six laureates," WEF says in a statement.
This is the forum's second annual search for Africa's best women technology entrepreneurs. Under the search criteria, all companies considered needed to be less than three years old, with at least one year of revenue and innovative technology or business model operation. The laureates come from the diverse areas of renewable energy, urban farming, financial technology, the sharing economy and agriculture technology.
The two SA laureates are FinFind CEO Darlene Menzies and SweepSouth co-founder and CEO Aisha Pandor.
FinFind aims to remove a major bottleneck to Africa's growth: helping SMEs and start-ups secure financing. By explaining and aggregating all sources of SME finance, the company has been able to improve entrepreneurs' access to vital capital and help lenders identify a pipeline of quality loan leads.
SweepSouth has created employment opportunities for 3 000 domestic cleaners since it was founded in June 2014. The Cape Town-based business, which is backed by Silicon Valley venture capital, employs sophisticated algorithms to match its customers and "SweepStars", creating flexible working opportunities and helping elevate the status of cleaners in South African society.
Two of the other laureates are from Nigeria, the first of whom is Temie Giwa-Tubosun from LifeBank. The group deploys the latest in digital supply chain thinking to deliver blood and other high-value medical products to hospitals and health centres using predictive modelling to ensure health workers get the life-saving inputs they need before they even arrive at the hospital. Launched in January 2016, LifeBank plans rapid expansion into major cities across Africa.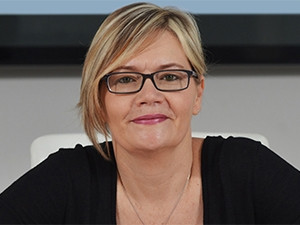 Fellow Nigerian Oluwayimika Angel Adelaja from Fresh Direct Nigeria was also selected. The company has pioneered stackable container farms - helping urban populations gain access to high-quality produce, reduce stress on land use and reduce the need to import vegetables. The company says its organic urban farms use less water and land than conventional farming while producing a 15 times-higher yield.
Also honoured is Ugandan Esther Karwera from Akorion, which developed software that integrates smallholder farmers into digital value chains, helping them sell directly to agribusinesses. Since launching in 2015, it has developed a network of 42 000 farmers in Uganda. The company's growth is supported by a network of village-based service providers - mainly young people, helping to address youth unemployment challenges in rural areas.
The sixth woman selected is Kenya's Charity Wanjiku from Strauss Energy. The company's proprietary solar roofing tiles are able to undercut conventional solar tiles by 30%. Having started with the domestic market, the company is looking to scale up the technology and recently completed a pilot project at a secondary school where it was able to cut the power bill by 30%, ensure uninterrupted teaching of vital IT skills and provide students with captured fresh rainwater for the school's vegetable garden.
More than 1 000 participants are taking part in the 27th World Economic Forum on Africa in Durban, until 5 May. The theme is: "Achieving Inclusive Growth through Responsive and Responsible Leadership".