SA startup claims it can end load shedding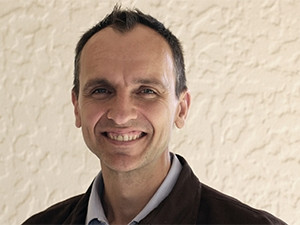 Local tech start-up PowerOptimal says it has come up with a way to reduce power demand in South Africa that could put an end to load shedding and save the government billions.
PowerOptimal co-founder and CEO, Sean Moolman, says the main reason South Africa has load shedding is because the energy grid can't cope with peak demand by homes and businesses and his company has come up with a solution.
"A substantial part of Eskom's load shedding takes place during the 'evening peak' when everyone gets home, takes a shower, puts on the kettle, switches on the oven, TV, lights, etc. If the peaks are reduced, the need for load shedding will also be reduced," says Moolman.
His company's technology, PowerGuard, does just that via automated, intelligent management of electrical loads. It manages non-essential loads like geysers, boilers, air-conditioning and underfloor heating by shifting the power needs for these to another time.
"For example, electric geysers have hot water tanks that actually serve as 'batteries'. You can heat water at a different time than you use it. So the water could be heated in the middle of the night, when electricity use is lower.
"It's a very clever and automated technology and does this behind the scenes in the background so that nobody even notices that anything is different."
Moolman says this could have a huge financial implication if the technology was installed on a wide scale across the country. He claims that PowerGuard could reduce energy demand at about a tenth of the capital cost of building new modern coal-fired power stations in SA.
"To reduce demand by 1 MW through domestic installation of PowerGuard would cost R2.9 million, vs a cost of R21.9 million for 1 MW added by Medupi, and a cost of R35.2 million for 1 MW added by Kusile," according to Moolman.
He says large scale roll-out would dramatically reduce load shedding nationally. By his calculations if the technology was rolled-out to one million homes, national demand could be reduce by about 1200 MW at a cost of about R3.5 billion. This would compare to the equivalent Medupi cost of about R26.3 billion and Kusile cost of about R42.2 billion. To give context, stage 1 load shedding is a reduction of 1000 MW.
"Another consideration is that roll-out could be done much faster than Medupi and Kusile will be coming on grid, and that it is projected that the national power shortages will likely continue even after these two large plants are fully online."
Cost vs benefit
PowerOptimal claims its technology can reduce your peak power demand by up to 50% while reducing your electricity bill by up to 25%. Moolman says electricity costs are keeping consumers under pressure.
"From 2007 to 2015, Eskom tariffs have increased by 300.7%, whilst inflation over this period was 45.1%."
The cost of PowerOptimal's residential systems ranges from R3 900 to about R25 000, depending on the size and complexity of the installation. Moolman says the range for commercial systems is much larger and could be anywhere from R40 000 to about R300 000.
"The payback period for commercial customers in terms of savings on their electricity bills is typically very fast - in the range of 12 to 18 months."
Moolman says another key benefit of the technology is that the demand reduction is permanent. This means that if a unit is installed in a house with a maximum current of 60A, PowerGuard can manage that at 40A permanently, without inconveniencing the residents.
The technology has caught the eye of industry leaders and PowerOptimal was selected as one of eight finalists in the City of Johannesburg's Green City Startup competition. Each finalist received R250 000 for their business and support from Resolution Circle over a six month period. Two overall winners will be announced in September and each will receive a R1 million cash prize.
Video
ITWeb's videographer Yolandi Leuvennink recently caught up with Sean Moolman.