Transformation: Your reinvention journey starts here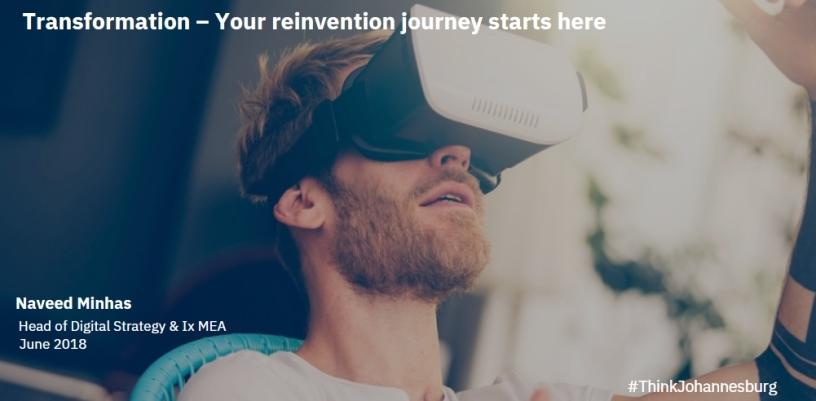 At IBM's flagship conference 'Think Johannesburg', Naveed Minhas, head of Digital Strategy and Ix MEA, revealed a few interesting facts about digital transformation and how it is changing the world of business as well as our daily activities.
One example would be WeChat, a Chinese multi-purpose messaging, social media and mobile payment app that became the country's first official national digital personal ID system based on facial recognition. In fact, it is the first social media platform in the world to provide a valid digital personal ID system.
Minhas adds that a Chinese 'netizen' can live connected to WeChat from the moment they wake till it's time to sleep.
Interesting facts about WeChat revealed at #ThinkJohannesburg:
* Over 1 billion monthly active users.
* 902 million daily active users.
* 639 million active users with a SmartPhone.
* 800 million WeChat Pay users.
* 300 million users with credit cards uploaded in WeChat.
* 50% of users spend at least 90 minutes a day on the platform.
* 14 million corporate WeChat accounts.
Click here to download more interesting facts, 2018 global trends and lessons learned at the event.