Get ready for #SS18HACK, the ITWeb Security Summit hackathon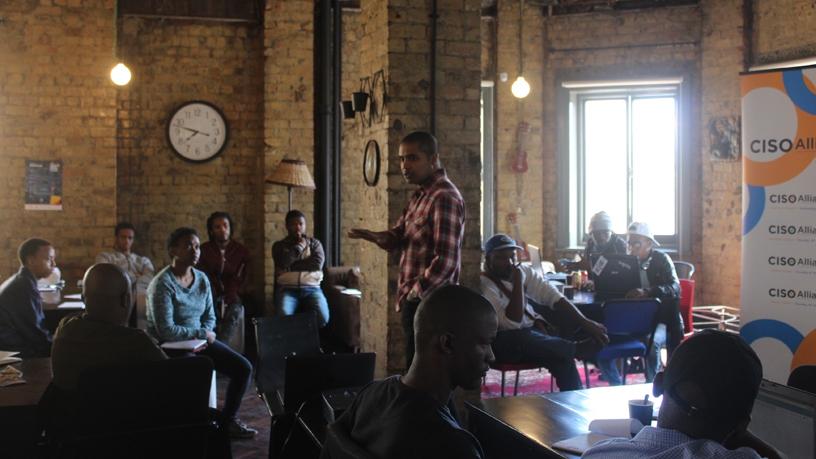 It is almost that time of the year again, when local and international security professionals and decision-makers meet at Africa's biggest infosec event, the ITWeb Security Summit, taking place in Johannesburg from 21 to 25 May, and for the first time in Cape Town on 28 and 29 May.
For the second year, the Johannesburg edition of the summit will host young techies at #SS18HACK, the ITWeb Security Summit hackathon.
In conjunction with #SS18HACK, ITWeb, Snode Technologies, the Northern Cape Department: Economic Development and Tourism, and Geekulcha hosted an 'ideathon' for over 40 young, talented individuals at The Business Clinic, 40 Simmonds Street, JHB Central on 21 April 2018.
These wannabe infosec professionals spent the day developing their skills and learning from prsenters from CSIR, Siatik and Snode. They delved into everything from information security and machine learning (ML), to artificial intelligence, IoT and other new-age technologies, to how and why young people should consider a profession in cyber security.
Over 30 aspiring entrants to infosec gathered to learn, share insights and network with the mentors and judges that will guide them through #SS18HACK on 22 and 23 May 2018 at Vodacom World.
"The main aim of #SS18HACK is to equip young techies with security skills needed to develop applications in the increasingly smart world," says Tiyani Nghonyama, COO and Maker Librarian, Geekulcha.
The iday produced some exceptionally creative and innovative infosec concepts, from preventing prison breaks and fraudulent activities, to property sale management and retail protection solutions.
The ideathon covered training and insight around the following concepts: web application security, presented by Ridewaan Hanslo from the CSIR; intelligence amplification, by Nithen Naidoo, Snode; ethical hacking with a focus on social engineering with Francios Mouton from the CSIR; an introduction to machine learning and big data by Kimoon Kim from Siatik.
Ivan Regasek, CEO, ITWeb, says: "Thie theme of this year's hackathon is MAN vs MACHINE: securing the future of business against an ever-changing threat landscape. Participants were expected to come up with ideas in line with this theme. We were blown away by the enthusiasm and quality of concepts generated and look forward to the results produced at #SS18HACK."
The top three ideas won drones and all who presented were gifted with fun giveaways, sponsored by DRS.
Prize money up for grabs at #SS18HACK includes the first prize of R20 000, sponsored by MTN, and second and third prizes of R10 000 and R5 000 respectively, sponsored by the CISO Alliances.
For more information about #SS18HACK, visit http://v2.itweb.co.za/event/itweb/security-summit-2018/?page=hackathon.
For the IDEAthon in photos visit: https://www.flickr.com/gp/geekulcha/Xi1370
A team from the Northern Cape, supported by the Department of Economic Development and Tourism (DEDAT), will be joining #SS18HACK. In 2017, the hackathon was hosted in Kimberley, in parallel with the Johannesburg leg.
Related stories:
Establishing a vulnerability management programme
Unsecured multi-functional devices put organisations at risk