Tough year for Ansys as revenue falls 29%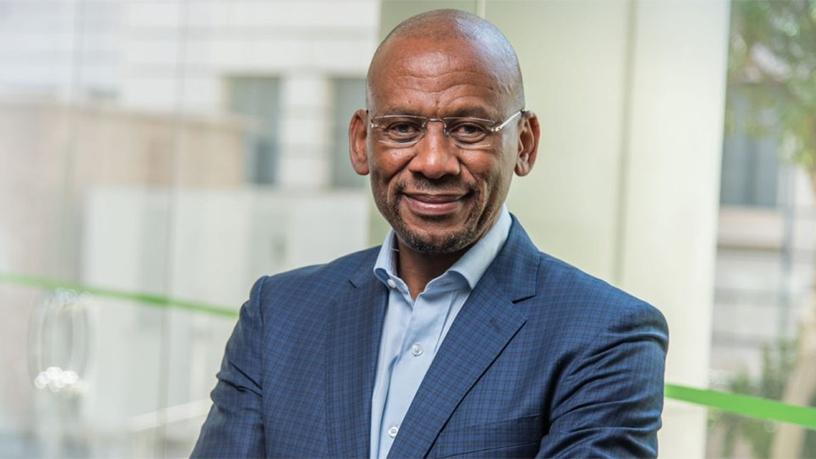 Diversified digital technology solutions provider, Ansys, had a tough financial year to 31 March 2018, reporting a revenue decline of 29% to R572.6 million. This, as the group announced it is rebranding and renaming the business Etion, which it says represents energy and action.
Despite the revenue drop, the group says it is still seeing a positive revenue trend of a compounded annual growth rate (CAGR) of 31% over three years, as it reported revenue growth of 70% for the year ended 31 March 2017.
"The group's financial results returned to normalised levels following an exceptional 2017 performance, with only one business unit not contributing to the profitability. The group has maintained its medium term upward trajectory, despite a difficult trading environment," it says.
The Alt-X listed company's headline earnings per share (HEPS) halved during the past financial year, from 14.72cps to 7.29cps, while earnings before interest, tax, depreciation and amortisation (EBITDA) also decreased by 46% year on year to R60.7 million. However, EBIDTA continues to reflect positive CAGR of 46% over the past three years.
Group profit for the year dropped by 50% from R67.7 million a year ago to R33.4 million at the end of March 2018. The group blamed the decline in financial performance on "budget revisions by key customers in response to adverse macro-economic factors".
"The impact of the exceptional exchange gain in 2017 (R17.4 million) as opposed to R7.8 million in the current period also contributed to reduced profitability."
The group's gross profit margin improved from 26.3% a year ago to 28.3% on the back of improved product mix and the implementation of various efficiency initiatives, and despite a costly product defect in one of the group's rail products. Operational expenses of R125.8 million were 3.5% lower than a year ago, despite expenses of R8.2 million related to strategic investments.
Ansys rebrand
The group also announced its brand identity has been refreshed into a single core brand, and the company's name has been changed to Etion.
"Over the past 31 years, Ansys has built a strong reputation for the design, manufacturing and supply of technology-based solutions used in some of the world's toughest environments. However, each segment had its own established brand in its individual market, which limited the group's ability to cross-sell across sectors as well as to enter new sectors," the group says.
"By establishing a single core brand, the group aims to change the understanding of its market positioning from that of a provider of individual products and services in specific sectors to that of a provider of integrated digital technology solutions across multiple sectors."
The group has transformed its structure to align to its growth strategy, and three new business units have been established, along three horizontal market segments. Its former mining, industrial, defence and cyber security segments have transformed to become original design manufacturing (ODM); the rail segment has transformed to safety and productivity; and the telecommunications segment has been renamed digital network.
The ODM segment's profit increased by 40.5% to R31.5 million but revenue declined 17% to R229.1 million as local trading conditions remained challenging and certain customers either reassessed or rescheduled their orders. Export revenue decreased from R158 million in 2017 to R96.4 million in 2018, a decline of 39%. This decrease was mainly attributable to an overstock situation which resulted in a temporary cutback of orders by some clients.
"International demand for the supply of defence-related products as well as cyber security solutions remains strong, and the group is now well positioned to leverage off new projects being initiated by major customers," it says.
The acquisition of LAWtrust last year will enhance the group's existing cyber security business. Ansys announced plans to buy LAWtrust in October 2017, for R108.5 million, and now says all conditions related to the agreement of sale were met and the effective date of acquisition was 1 June 2018.
The safety and productivity solutions business experienced a decline in both revenue and profit in 2018, with revenue declining 23% to R77 million.
"Supressed economic activity and flat commodity prices continued to impact on transport volumes at major clients, which, in turn, led to a lower number of orders resulting from the deferment of infrastructure upgrades and replenishment of rolling stock," it says.
The segment's performance was also negatively impacted by a product defect at one of the rail clients. The process of replacing the affected units with an internally designed and manufactured unit has commenced, but in addition to the expense of R700 000 incurred in this way, a provision of R4.6 million has been made for expected losses. Consequently, the division recorded a net loss of R4.2 million for the year, compared to a profit of R5.5 million the previous year. Excluding the product recall, the business generated a profit of R1.1 million.
The digital network solutions segment, formerly telecommunications, experienced a significant slowdown in the roll-out of fibre-to-the-home by some of the network operators, following the upsurge in demand in the previous financial year. As a result, revenue dropped by 38% to R266.4 million and profit decreased by 66% to R27.6 million.